News
News
'Close to the Edge' Exhibition Launched in UCC's Jennings Gallery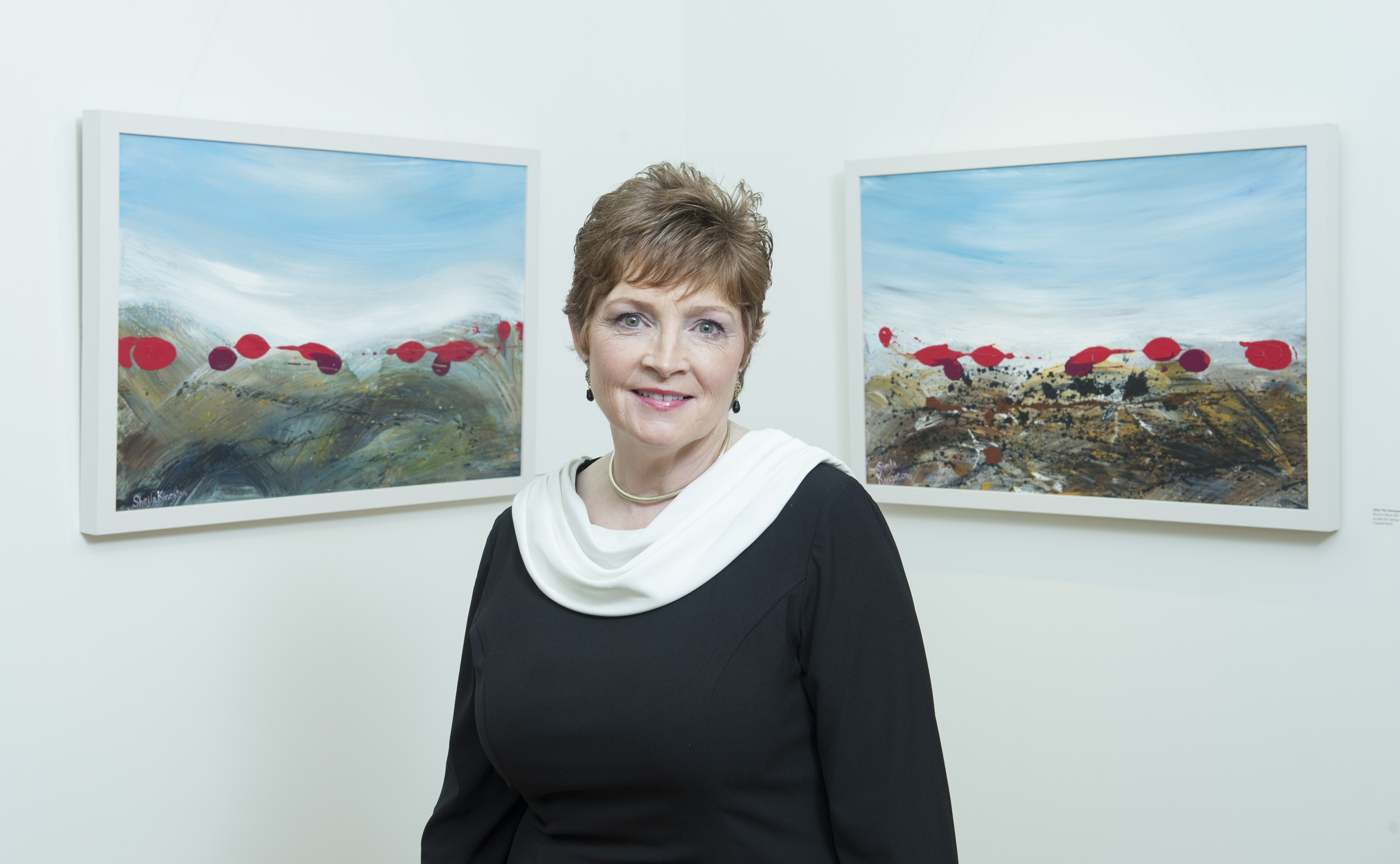 Edge, an exhibition by New York born artist Sheila Kingston, opened on Thursday February 9th in University College Cork's Jennings Gallery.
The theme of "Edge" has its roots in Sheila's family history as one of sailors, sea captains and boatbuilders. Having been drawn to the sea by nature and nurture, the artist finds it impossible to separate it from the innermost part of her being. It appears as a thread running throughout her art, ever recurring as the tide itself. Implicit in a relationship with the sea is the understanding of its impact on an Island nation; the tension between land and water, the gift of it and the dependence on it, living as we are on the edge of a continent. This tension, prevails in the play of nature's elements and in the play of all human interaction. It is this connection that is perfectly captured and illustrated in this exhibition.
Speaking about the exhibition, Shelia comments that: "I grew up surrounded by a very creative family and have had an interest in art from a young age, starting with photography and later taking up printmaking and painting. I love painting, the actual 'tedium'of it, the 'other worldly' feeling I experience and the pleasure of being totally absorbed in the work. When I'm not painting, going about my everyday business, my eyes take in all I see around me. The human interaction, the sky, the sea, the countryside, trees, birds and animals. My head floods with ideas and I try to visualise how I might capture the essence of what I have seen on canvas."

Sheila Kingston was born in New York in 1961 to Irish immigrant parents. With an idealistic view of life and an instinct for helping, Sheila qualified as a Nurse in Cork University Hospital in 1982. During her career, she has lived and worked across the world before returning to Cork where she has worked as a Clinical Nurse Specialist since 1999 with her G.P. husband Dr Ciarán Donovan at a busy North City practice in addition to the responsibility associated with raising three teenage daughters. The exhibition runs until the 20th of April in the Jennings Gallery which is based in the Brookfield Health Science Complex in UCC.