News
News
Breakthrough Cancer Research Official Office Opening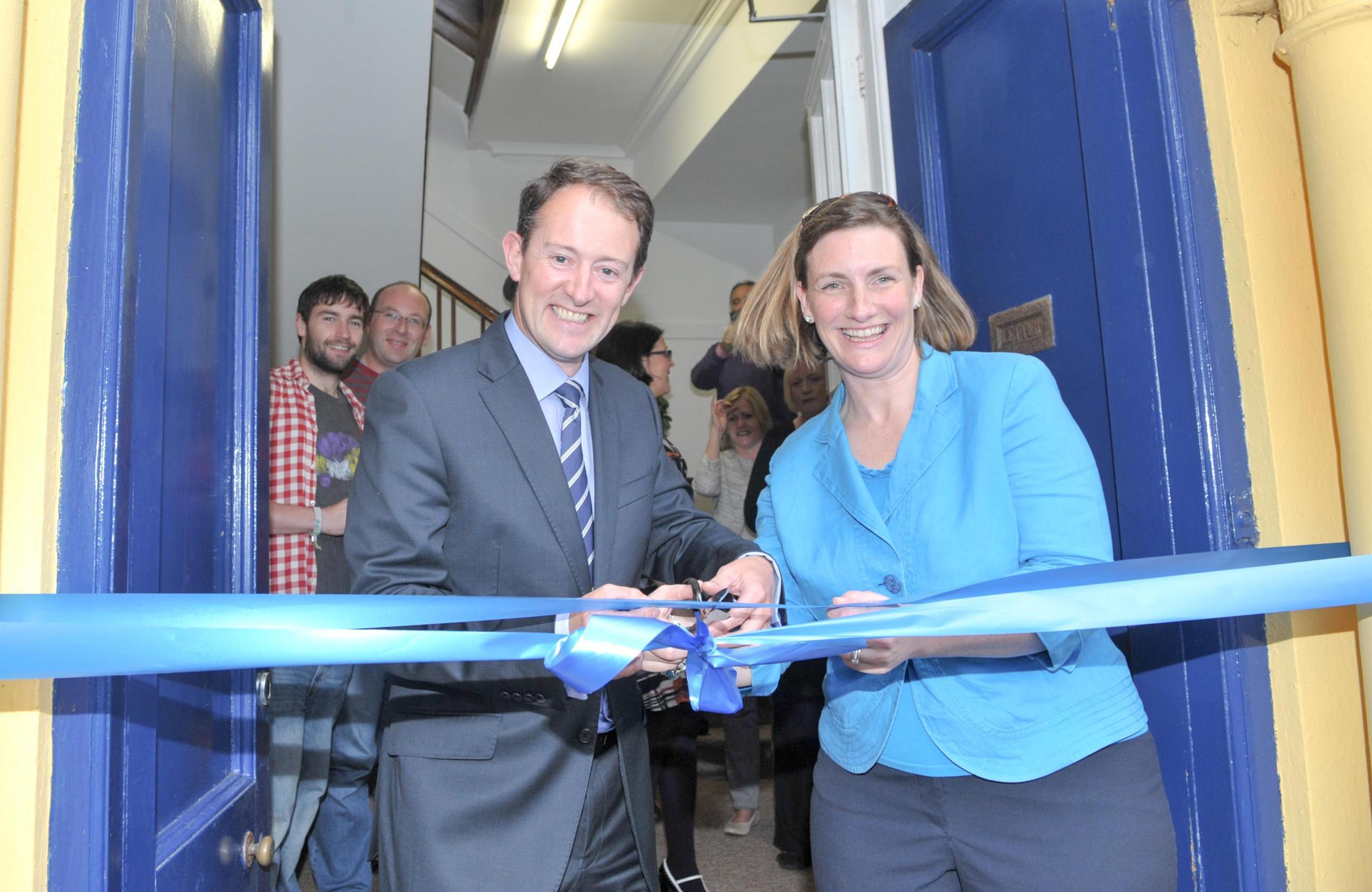 Breakthrough Cancer Research, the official charity for the National Research Programmes administered by Cork Cancer Research Centre, have opened the doors to their new offices with the help of long-time supporter, Sean Sherlock, TD, Minister of State at Department of Foreign Affairs with Special Responsibility for ODA, Trade Promotion and North South co-operation.
The money raised through the fundraising efforts of Breakthrough Cancer Research is used to support focused research programmes, directly fund scientists and purchase laboratory consumables. It will enhance facilities with state-of-the-art equipment and ensure that all cancer patients throughout Ireland have the opportunity to access the most up to date and effective treatment for their disease.
Speaking at the launch Fundraising Manager, Orla Dolan said "it's wonderful to be in our new office, we now have the space for volunteers to join us and to run our packed schedule of fundraising events. It is important to mark this occasion and celebrate it with our volunteers and supporters, who we owe so much to. We hope more and more people will join us as volunteers and help us with our events, we would love to hear from anyone who would have a few hours to spare. We also want to be 100% transparent where our funding goes so we encourage our supporters to visit our laboratory so they can see first-hand the wonderful work our scientists are doing. It is only because of the tremendous support of the public that this vital research work has been able to deliver five new treatments for cancer. We have much more work to do and trust that very soon with continued support, all families can be free of the fear of a cancer diagnosis. That future is within our grasp and we are determined to grab it."
For further information on the charity, upcoming fundraising events or to find out how you can get involved visit www.breakthroughcancerresearch.ie or call 1890 998 998.