News
News
Bon Secours Hospital and UCC School of Nursing and Midwifery Conference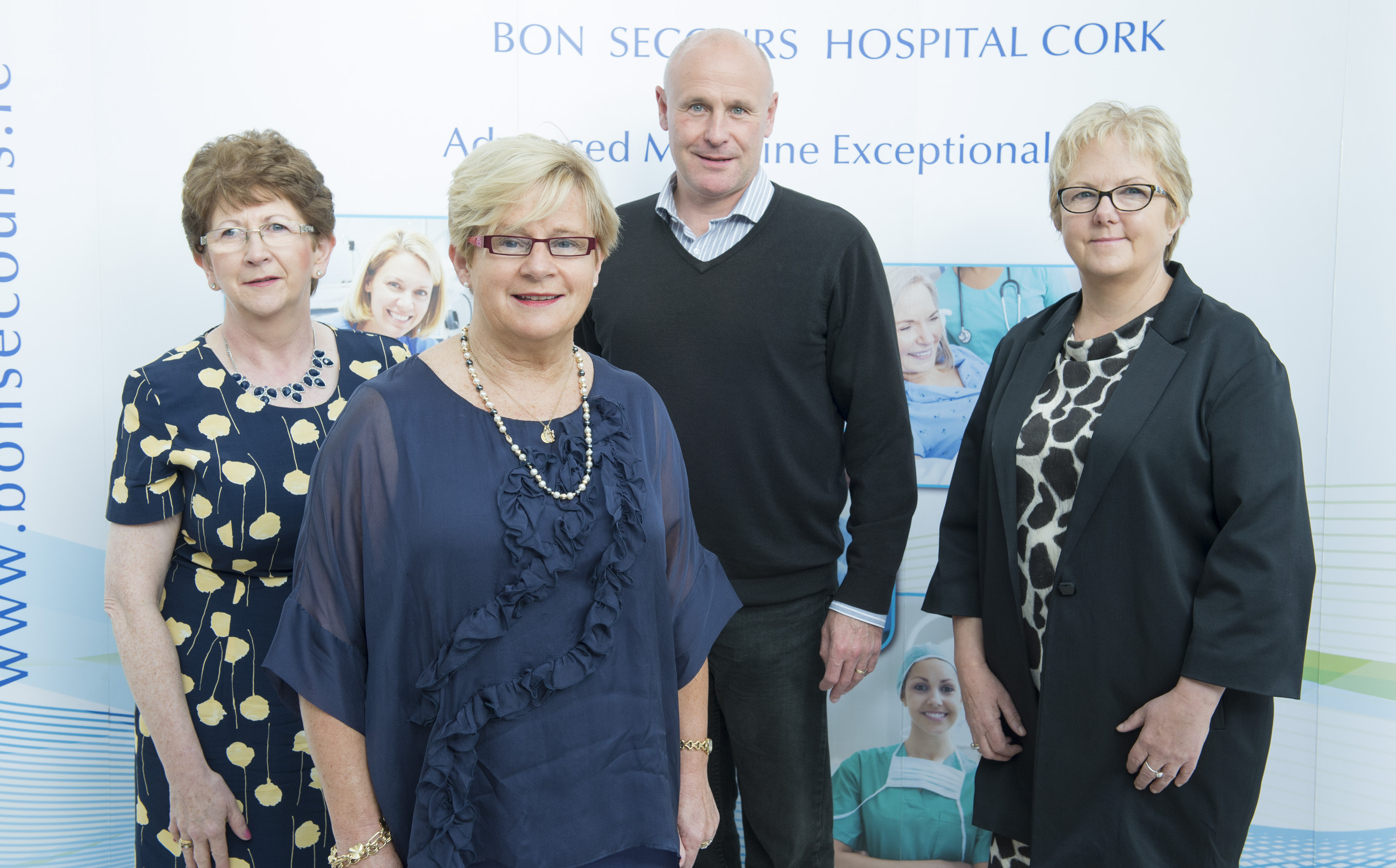 A Mindfulness Conference- jointly organised by the Bon Secours Hospital in conjunction with University College Cork's School of Nursing and Midwifery- has focused on how to develop a supportive culture for Healthcare Professionals.
The concept and practice of mindfulness has taken hold in hospitals, universities, clinics, management, and in our daily lives. The unifying theme in the growing art and science of mindfulness is an effort to lessen suffering and bring joy and compassion in this world.
The conference followed a national consultation with nurses and midwives through which three core values of Compassion, Care and Commitment were identified and agreed to underpin their practice in Ireland in the years ahead.
Due to the demands faced by healthcare professionals today, it is important to address humanity within the process, dealing compassionately with healthcare professionals so that they in turn can do the same for their patients. The potential benefits of mindfulness-based stress reduction (MBSR) programs are aimed at enhancing well-being and coping with stress which results in a significant decline in stress, negative affect, rumination, state and trait anxiety and an increase in positive affect and self-compassion. This enhancement is related to several of the beneficial effects of the practice of mindfulness. Compassion is part of all successful care and the acts of kindness that help make the unbearable bearable.
Director of Nursing at Bon Secours Health System Ms Ber Mulcahy commented that "Bon Secours are honoured to respond to the National Nursing & Midwifery initiative of identifying and promoting the core values of the nursing profession. We wish to enhance the values of compassion, care and commitment to reinvigorate what is important to us as healthcare professionals by promoting self-compassion, and teaching our healthcare professionals to care for themselves so they in turn can continue to care for their patients at the highest possible level."
Professor Eileen Savage, Head of The School of Nursing and Midwifery University College Cork echoed the importance of mindfulness within a healthcare setting stating that "the School of Nursing and Midwifery is committed to promoting a collaborative approach with health service providers towards an ethic of compassionate leadership and clinical care in the delivery of health services to patients and their families. Compassionate leadership and care needs to be communicated through the individual practitioner, multidisciplinary teams, management and health service organisations as a whole. As educators, our School and University plays a key role in fostering compassionate leaders and carers amongst our undergraduate and postgraduate students preparing to work in the health services. We are delighted have collaborated with the hosting of the Compassionate Mindful Healthcare Conference in collaboration with the Bon Secours Hospital in Cork."
Further speakers at the conference included Harry Canning, Christy Kenneally, Dr Siobhan O'Halloran, Professor Tony O'Brien, Professor Lazelle Benefield, Dr Declan Aherne, and Professor Wilfred McSherry.