News
News
AUDGPI Annual Scientific Meeting 2014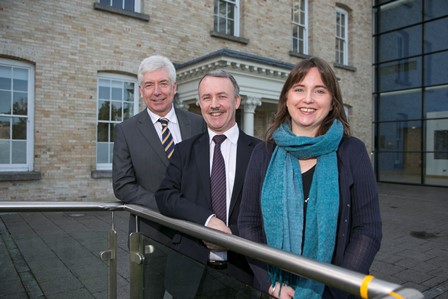 Association of University Departments of General Practice in Ireland (AUDGPI) Annual Scientific Meeting was held at the Western Gateway Building,UCC 6-7 March 2014
The 2014 meeting was be the Association's 16th scientific conference and saw close to 100 delegates attending.
The meeting was addressed by Minister Alex White, Minister for State, Department of Health & Children with responsibility for Primary Care as well as Professor Bob Bollinger Head of the Centre for Global Health Education at Johns Hopkins Medical School.
There were 50 scientific papers presented and approx. 40 posters. Topics addressed included cardiovascular disease; diabetes; child health; healthcare of the elderly; prescribing; clinical decision making; and the patient's perspective. There was also sessions relating to education at all levels from second level (schools) to the continuing professional development of general practitioners. The workshops included using data from GP clinical information systems for research; career structures; online learning for health professionals; and evidence based medicine.