News
News
ASSERT Centre hosts the annual Irish Association for Simulation Symposium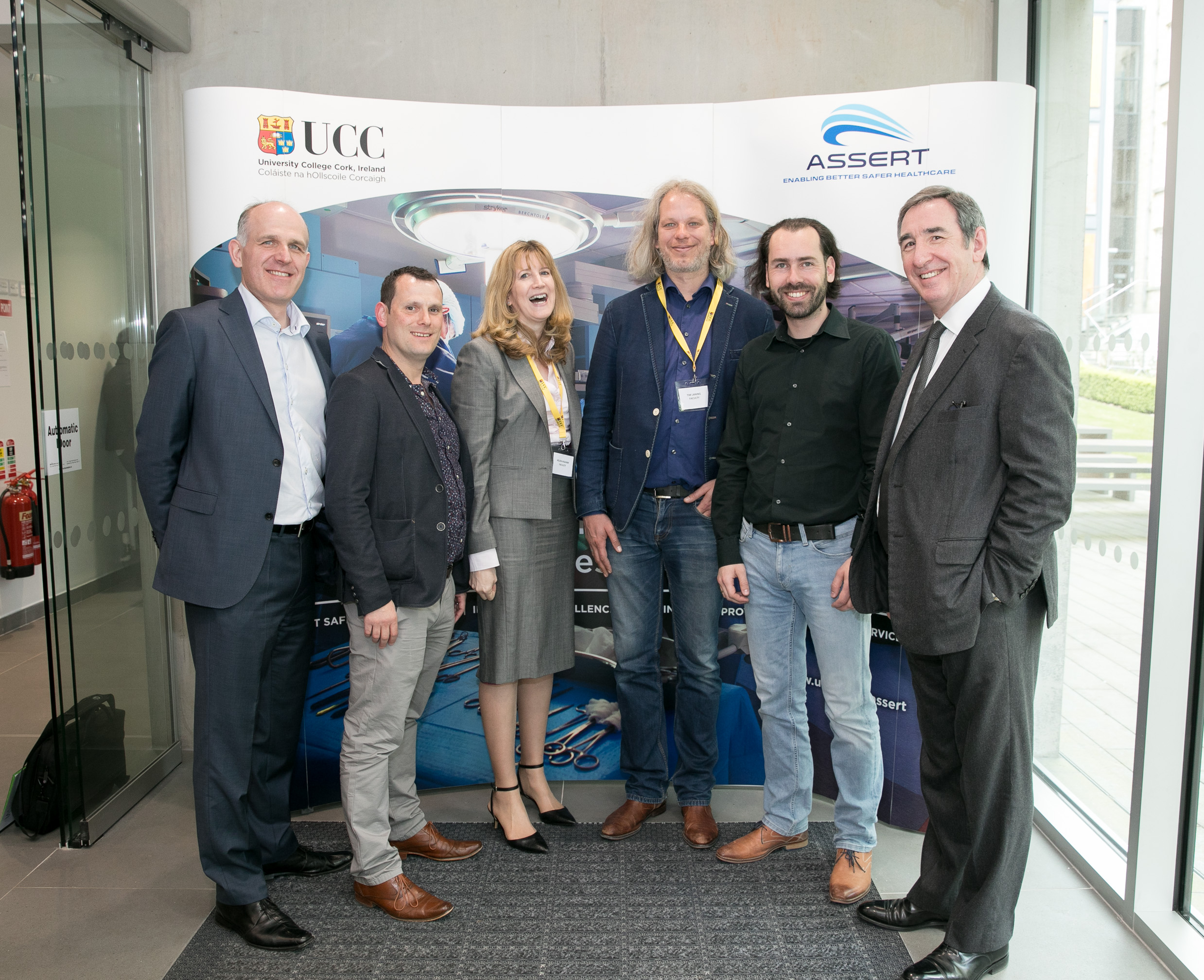 It was a full house at the worldclass ASSERT Centre, College of Medicine and Health, UCC as the 2nd annual symposium of the Irish Association for Simulation got under way.
Local IAS Symposium organiser and Centre Manager at ASSERT, Dave Power welcomed a diverse group of attendees from across all domains of healthcare, who share a common interest in using simulation-based education and training to improve patient safety.
The symposium was a perfect opportunity for knowledge sharing among healthcare professionals across all disciplines in the exciting field of medical and surgical simulation. One of the keynote speakers Mr Tim Laning, Chief Commercial Officer Grendal Games believes "that serious games drive engagement. They enthuse, captivate and immerse. He asked the audience to imagine the dedication of the average gamer, then project that on to physiotherapy, skills training or learning. The applications are infinite". The symposium provided a variety of workshops for the attendees including the practical elements of special effects and moulage in simulation, practical suturing with Professor Paul Neary at the state of the art cadaveric Surgical Skills Lab and VR Cardiac intervention simulation courtesy of Cork based cardiologist, Dr. Peter Kearney.
Director of Research at the ASSERT Centre, Professor Tony Gallagher presented on why simulation training in medicine and healthcare must become more than an interesting "educational experience" and how the application of "Proficiency based Progression" during training ensures significant improvements in training outcomes and ultimately clinical outcomes. Professor Gallagher believes that "Simulation can be a very powerful tool for the effective and efficient training of skills, however, evidence from prospective, randomized and blinded clinical studies shows that simulation-based training is optimised only when trainees train until they have demonstrated that they can perform to a quality assured benchmark performance level which, has been derived from the performance of experienced and safe practitioners.".
ASSERT Director and Clinical Lead, Professor Barry O Reilly believes that the ASSERT Centre in association with bodies such as the IAS will enable all healthcare professionals to develop and maintain their skills, individually or as members of a team and will put UCC and Cork on the map to becoming the premier Centre of Excellence for medical, surgical and allied healthcare professional training in Europe.