News
News
A celebration of the Irish contribution to healthcare in the UK at the Embassy of Ireland in London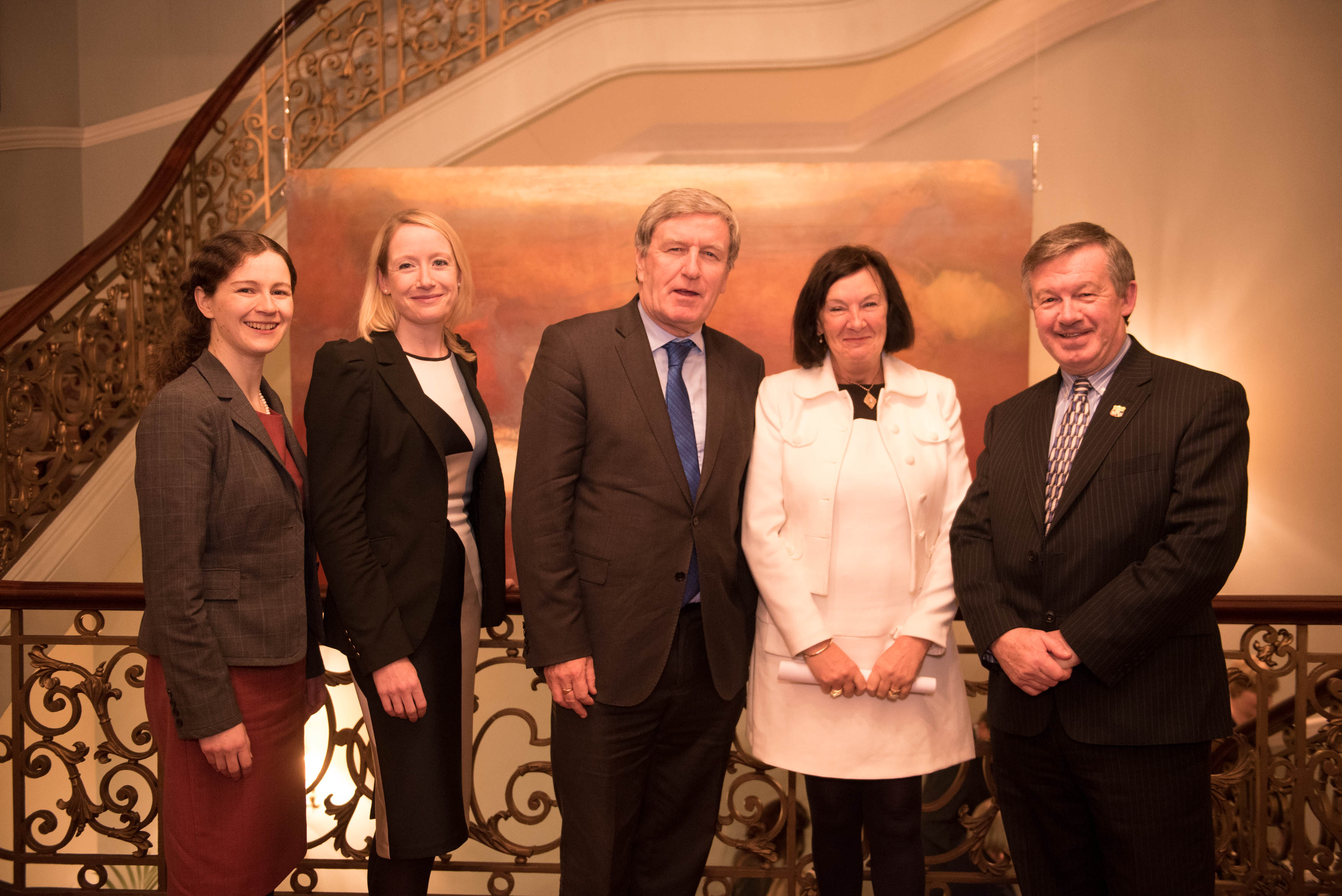 The London Chapter of the UCC Alumni Association organised a special event hosted by the Embassy of Ireland in London in partnership with University College Cork on 29th November at 6.00pm. The focus of the event was a celebration of the Irish contribution to healthcare in the UK.
Speakers included H.E. Dan Mulhall (Irish Ambassador to the UK), Dr. Michael Murphy (President of UCC), Professor Mary Sheppard (Leading Clinical Academic Pathologist at St George's Hospital) and Dr. Sarah Walsh, (Consultant Dermatologist, King's College Hospital NHS Foundation Trust).
The event was led by Dr. Áine Merwick and Mr. Mark Horne of UCC's London Chapter and took place at the Embassy of Ireland in London.
UCC has a network of Alumni Chapters which unite the global community of 100,000 UCC alumni around the world. UCC Alumni Chapters provide a social and professional network for UCC alumni in a particular city or region. The London Chapter is one of the most vibrant and serves as an invaluable resource for UCC alumni who are new to the city.
For further information on this event please contact Patricia Finucane, Alumni Relations Officer p.finucane@ucc.ie
UCC Alumni London Chapter can be contacted at alumnilondon@umail.ucc.ie Facebook: https://www.facebook.com/UCCLondonAlumni/
Information on the UCC Development and Alumni Office is available at www.ucc.ie/alumni