News
News
A book to get your teeth into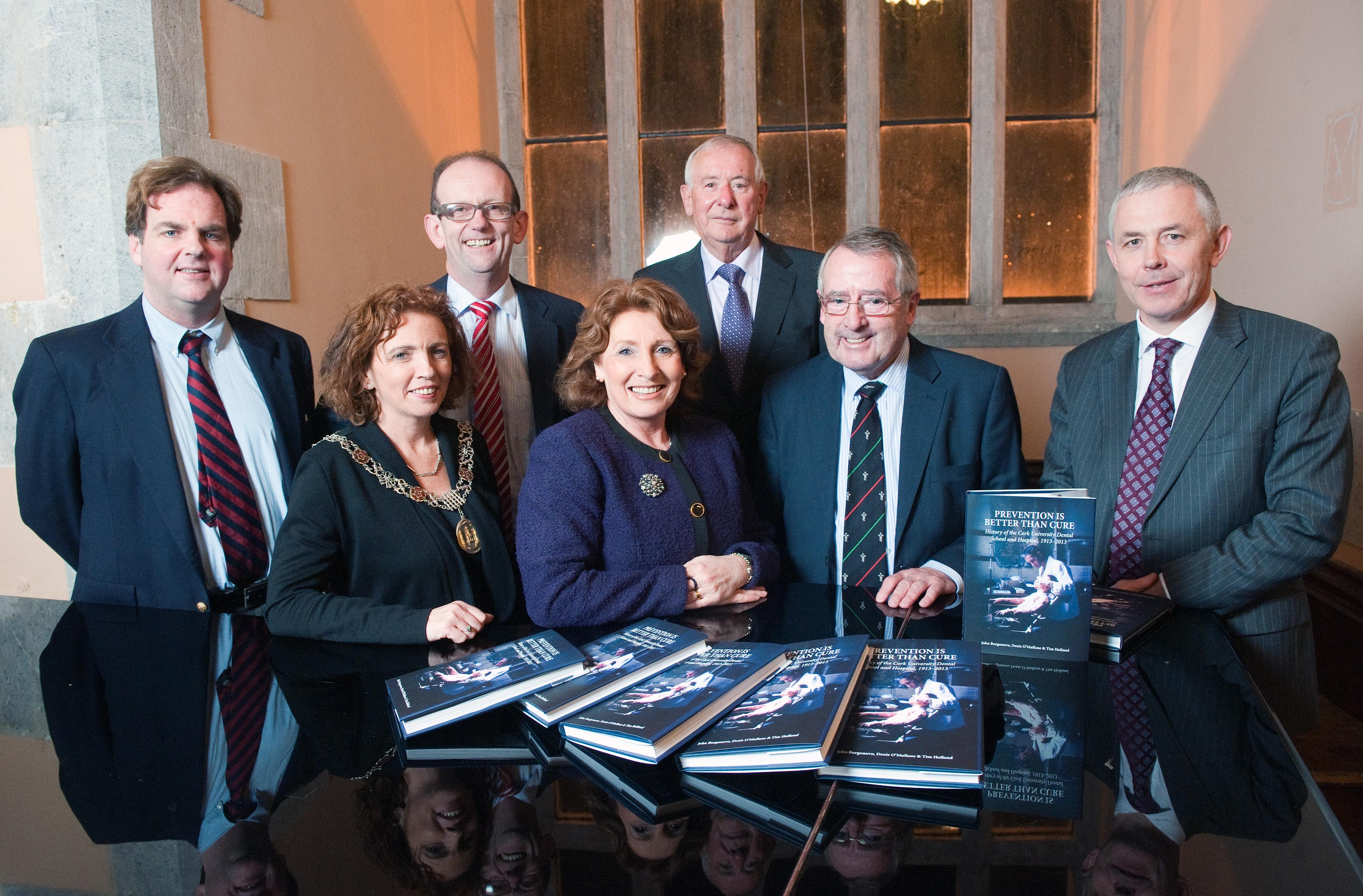 Love or loathe that trip to the dentist, there is a distinct possibility that Cork University Dental School and Hospital has fulfilled a role in ensuring you receive a high standard of care.
Monday 25 November saw the launch of a book that many will want to get their teeth into. 'Prevention is better than cure: History of the Cork Dental School and Hospital, 1913-2013' was launched by Minister Kathleen Lynch T.D. in the Aula Maxima, UCC in honour of 2013 being the centenary of the founding of one of Cork's landmark institutions.
In its 100-year history, Cork University Dental School and Hospital has run the gauntlet with surgical precision, surviving the political instability of the First World War, the Irish Revolution and even an attempt to shut its doors in the 1970s. The fact that a grassroots campaign at the time repelled that effort is testament to the high esteem in which its staff, students, graduates and patients held it, even then.
The book chronicles the colourful story of the institution and in many ways offers a story of triumph over adversity. It presents a real win over the years for dental patients, education and research and not just in Ireland – the reach of the closely-knit UCC dental community extends all over the world today.
On Monday 25 November, many from that same community toasted the efforts of authors John Borgonovo, Denis O'Mullane and Tim Holland in capturing the essence of their story, along with Minister Lynch. Denis O'Mullane is UCC's Emeritus Professor of Preventative Dentistry, a graduate of the Cork Dental School, and one of the leading dental researchers in the state. He also received a UCC Alumni Achievement Award on Friday 29 November for Voluntary Service to UCC. Tim Holland is a retired Consultant in Paediatric Dentistry and served on the staff of the Cork Dental School and Hospital from the early 1970's through the 1990s. Dr John Borgonovo of the UCC School of History specialises in modern Irish and Cork history.
Together they have created a book that will be appreciated by those inside and beyond the dental profession and will also particularly appeal to those interested in UCC or Cork history.