News
News
€13.6 Million Investment for INFANT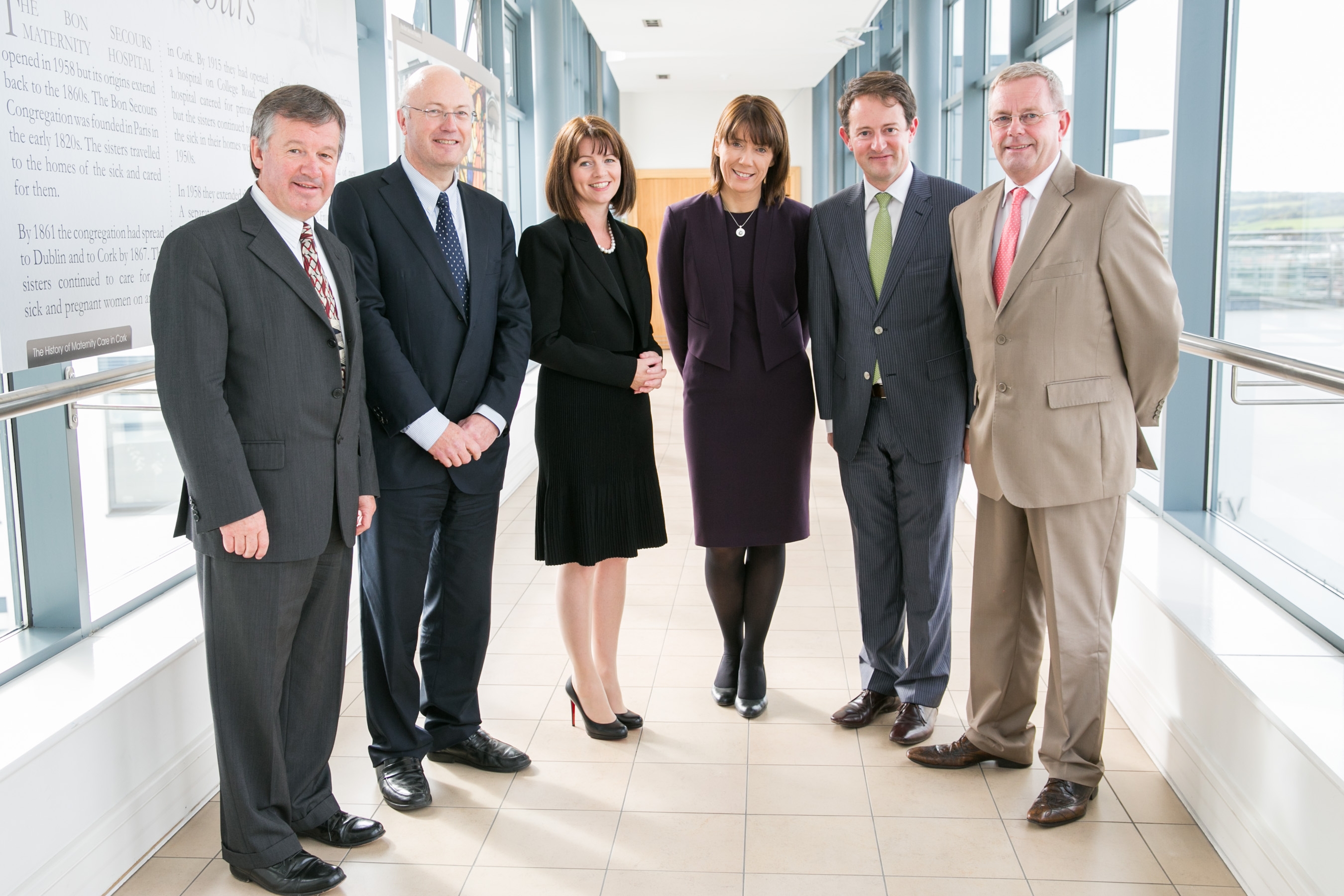 Friday, 20th September 2013: Mr Seán Sherlock TD, Minister of State for Research and Innovation today (Friday) announced Government funding, through Science Foundation Ireland (SFI), of €7.6 million which will leverage a further investment of €6 million from 15 industry partners, for research at the Irish Centre for Fetal and Neonatal Translational Research (INFANT), Cork. Ireland's first centre for perinatal research will directly improve treatment and care for pregnant mothers and newborn babies.
The INFANT team, a group of doctors, scientists and engineers, are developing screening and diagnostic tests and methods of monitoring both pregnancy and newborns, identifying risk and enabling early treatment and intervention. Discoveries will quickly update clinical practice and the diagnosis of disease worldwide for the most common and serious complications in pregnancy and newborn babies.
Announcing the funding; Mr Seán Sherlock TD, Minister of State for Research and Innovation said: "The investment in research in INFANT will address the largely unmet need for effective screening tests for the most common complications of pregnancy and the most significant problems for newborn babies. The focus on the creation of next generation devices aims to transform antenatal and neonatal healthcare and service delivery. Research at INFANT has the potential to change the delivery of healthcare services and improve the outcomes for the most vulnerable mothers and their babies."
"This investment will position Ireland at the fore-front of this field and the potential for economic impact cannot be underestimated. A central part of this Government's Action Plan for Jobs is to ensure that scientific research is better targeted at turning the good ideas of our talented researchers into high quality jobs. The INFANT centre through this award from SFI will directly support 60 world-class research jobs. The commitment to fund INFANT also directly supports a number of the key areas of growth and focus as identified by this government in the National Research Prioritisation Exercise, namely: Medical Devices; Diagnostics; and Therapeutics - Synthesis, Formulation, Processing and Drug Delivery."
Minister Sherlock added: "The continued and on-going commitment of industry is also critical for long-term success and I commend companies such as Inspiration Healthcare, Newsweaver, Waters Corporation, Cara Wellness, LPA Logic Programming Associates Ltd, Kvikna Ltd, Incereb Ltd, IBM, EMC2, BrePco Pharma, MedSciNet, Dell and Alere International for engaging in the success of INFANT."
The world-leading INFANT Centre is based at Cork University Maternity Hospital (CUMH) and directed by Professors Louise Kenny and Geraldine Boylan. Kenny is Professor of Obstetrics at UCC and a Consultant Obstetrician and Gynecologist at CUMH. Boylan is Professor of Neonatal Physiology at UCC and a Clinical Scientist at CUMH. Both have built an international reputation over the past seven years resulting in the creation of INFANT.
INFANT addresses a lack of predictive and diagnostic tests in perinatal care, to develop effective screening tests and facilitate novel treatments for the most common complications of pregnancy and the most significant problems for newborn babies in intensive care. Next generation devices will be created to allow both point-of-care and remote healthcare monitoring and diagnostics. INFANT is working closely with industry partners to ease the burden of perinatal health complications and deliver enormous social and economic impact.
Professor Louise Kenny, Director of INFANT comments: "Professor Boylan and I have a shared vision and strategy for this area of perinatal research and a clear aim to improve the outcome for pregnant mums and newborn babies in Ireland and worldwide. Innovation in perinatal healthcare is vital and this is the primary focus of INFANT while crucially, fast-tracking these innovations to transform perinatal care."
Professor Geraldine Boylan, Director at INFANT adds: "We have been working together for seven years and approval of our application to SFI for funding for the INFANT centre has been a milestone in our research. This will enable us to support innovation in the area of perinatal care. The relevance and impact of INFANT will increase as we build new international collaborations to reinforce existing networks and industry partnerships, directly contributing to health systems and society in Ireland and worldwide."
Speaking at the announcement, Professor Mark Ferguson, Director General of SFI said: "The SFI Research Centres Programme represents the largest ever state industry co-funded research investment of its kind in Ireland. The programme will see €200 million of Irish exchequer funding matched by €100 million in support from industry invested in seven world class research centres of scale, one of which is INFANT. INFANT has demonstrated the potential to deliver tangible economic and societal benefits through the prevention of perinatal complications and adverse outcomes. This is a virtuous cycle whereby excellent research inspired by pressing health needs, fuels economic development and job creation through industrial engagement and exploitation, products of which further benefit patients and the economy. INFANT and the other SFI Research Centres selected for funding following rigorous international review for both scientific excellence as well as potential impact of the research, thereby ensuring that INFANT has the quality and status of the best in the world with direct reliance to the opportunities in Ireland. I am delighted that institutions such as University College Cork, Tyndall National Institute and the Royal College of Surgeons Ireland are collaborating in ensuring the success of this centre of research excellence."
The President of UCC Dr. Michael Murphy said: "Congratulations to all in the INFANT team. Today marks a milestone in the already successful work of this group. It will build on their achievements in identifying patients who are at risk of developing perinatal complications and allow them to grow further their international and industry linkages."
The INFANT team is a diverse group of clinicians, scientists and engineers who are supported by strong industry partners, international collaborators, business and regulatory advisors. INFANT will bring world-leading Irish innovations into a global healthcare setting providing industry partners with new technologies. The scientific excellence will have huge impact on healthcare and the economy. Members of the INFANT team have already pioneered personalised medicine approaches and identified signs (clinical, blood-borne and imaging biomarkers) of perinatal disease.