News Archive
News Archive
Chemistry Ph.D. Graduation - Autumn 2016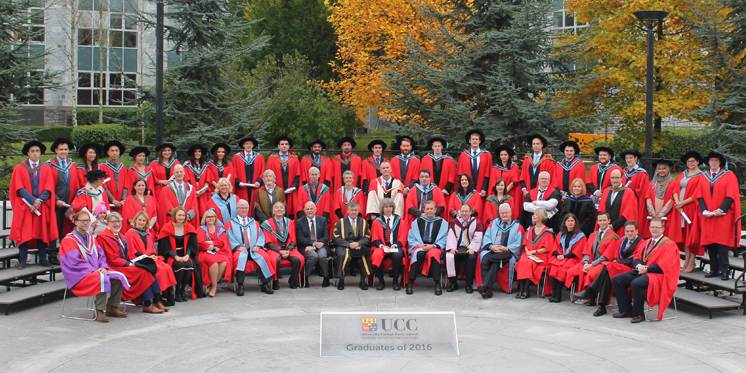 This week saw John O'Connell graduate in the autumn conferrings with a PhD degree.
John, who carried out his research under the supervision of Prof. Justin Holmes and Dr. Ger McGlacken, wrote his thesis on organic functionalisation, doping and characterisation of semiconductor surfaces for future cmos device applications.
Also graduating was Niall Savage, under he supervision of Dr. Eric Moore. Niall got his PhD in Clinical & Translational Research. His Thesis title was "Development of a novel probe integrated with a micro-structured impedance sensor for the detection of breast cancer". Niall's co-supervisors were Mr Martin O'Sullivan and Dr Brian O'Donnell.