News and Events
News and Events
PhD Researchers at the School of Law present at the 9th European Environmental Law Forum Annual Conference in Tarragona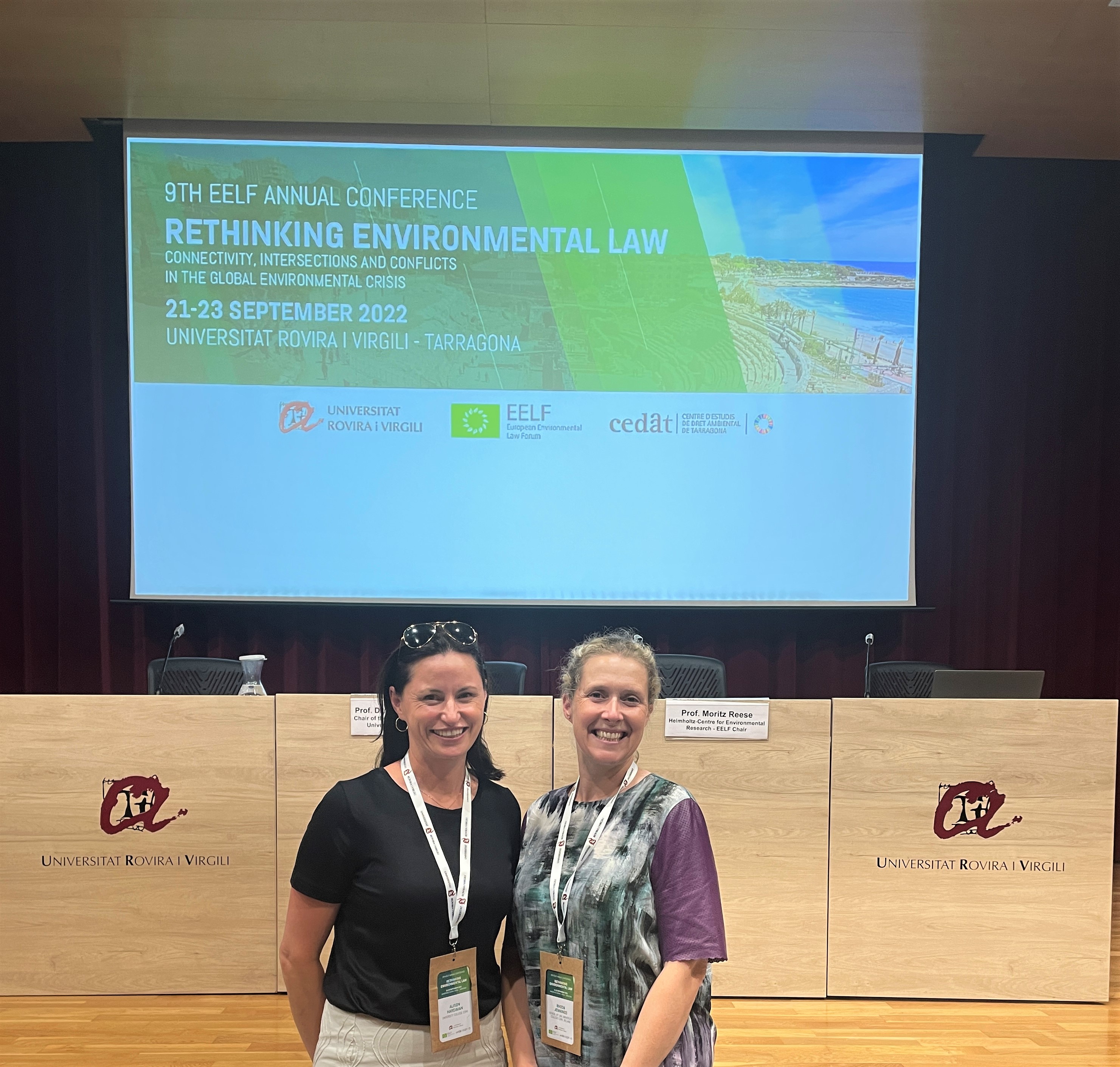 Alison Hardiman and Rhoda Jennings (PhD Researchers at the School of Law) presented at the 9th European Environmental Law Forum (EELF) Annual Conference hosted in Tarragona by the University Rovira I Virgili on 21-23 September 2022.The conference theme was Rethinking environmental law: Connectivity, Intersections, and Conflicts in the Global Environmental Crisis.
Alison's presentation introduced the subject of her upcoming article in Climate Law vol. 12(3-4) 2022 on the 'Reconciliation of EU Environmental Law with the Implementation Realities of EU Climate Law'. Considering the urgency of the EU's green energy transition in current geopolitical circumstances and in the context of our 2030 climate targets, she examined the failure of EU environmental Directives to provide for the development of climate mitigation measures including the development of renewable energy projects.
Rhoda presented a paper on 'Reading scientific evidentiary requirements into nature legislation'. Her talk explored the negotiation and evolution of site protection provisions under Article 6(3) Habitats Directive, and how scientific evidentiary requirements have been incorporated into site protection by the Court of Justice of the European Union. A version of her presentation can be read in a special edition of the European Journal of Law Reform (Issue 1, 2022).
Rhoda's PhD research is supervised by Professor Owen McIntyre and Professor Mark Poustie and is funded by the EPA through the Irish Research Council. Alison's PhD research is sponsored by EirGrid and her supervisors are also Professor Owen McIntyre and Professor Mark Poustie.
Conference website: https://wwwa.fundacio.urv.cat/congressos/9eelf/