20 Feb 2014 - It's a Beautiful World
20 Feb 2014 - It's a Beautiful World
21 Feb 2014

'It's a Beautiful World' exhibition was opened on 20th February by Professor Mary Horgan, Dean of School of Medicine at UCC.

'It's a Beautiful World' celebrates the beauty of science and nature and draws from the everyday work of healthcare professionals and scientists.
The exhibition brings together scientists, clinicians and healthcare students to highlight the beautiful world we live in and the intrinsic beauty of scientific imagery.
Transitions are carefully managed to ensure a natural flow between exhibits.
Photographic production of scientific images was under the expert direction of Dr Frank Van Pelt, Department of Pharmacology.

Read more
Opening of 'It's a Beautiful World' - 6pm, 20th February 2014
'It's a Beautiful World' exhibition will open at 6pm, Thursday 20th February 2014 in the Jennings Gallery, College of Medicine and Health, Brookfield Health Sciences Complex, UCC.
The exhibition features a range of scientific images from the world of Medicine and Science and includes electron-microscopy images, anatomical drawings, baby brainwaves and neuroscience images. There is also a Natural Sciences section, featuring images from nature and life drawings. The exhibition includes photographs, paintings, drawings and other media.
The artists are all staff and students from the College of Medicine and Health at UCC (Dentistry, Medicine, Nursing and Midwifery, Pharmacy, Clinical Therapies) and UCC Research Groups and Teaching Hospitals.
'Every day we see beautiful images in our work as scientists and healthcare workers. It's a Beautiful World is a celebration of the beauty of Science and Nature. We hope that schools will visit the Gallery and see for themselves this amazing collection of scientific images and original artworks.'
Coverage on Six One News - 21 February 2014 -http://www.rte.ie/news/player/2014/0221/20531195-exhibition-celebrating-the-beauty-of-science-opens-in-cork/
A link to the Department of Anatomy and Neuroscience news : http://www.ucc.ie/en/anatomy/news/fullstory-426348-en.html
Presss: http://corkindependent.com/20140220/news/ucc-scientists-get-arty-S80082.html
The exhibition will run until 27th March 2014.

1. Au coeur de la cellule - André Toulouse, Julie Roussel and Guy Rouleau, Department of Anatomy and Neuroscience
2. Bacteria at home in a tumour - ‌Mark Tangney, Cork Cancer Research Centre
3. Cormorant and Plovers inFlight - Colman Casey, College of Medicine and Robert Fourie, Health and Department Speech and Hearing Sciences
4. Níl aon tinteán mar do thinteán féin - Niamh Crowley, 4th year Occupational Therapy Student
5. Tiny Toes - Maeve O' Connell, INFANT Research Centre, Cork University Maternity Hospital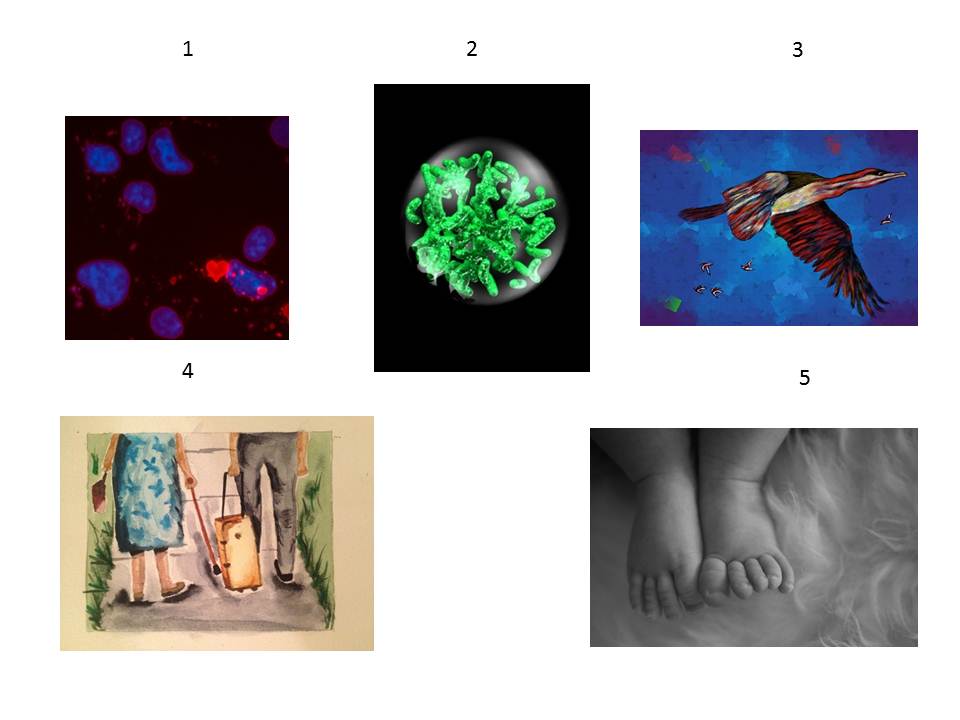 ‌
'It's a Beautiful World' - Exhibits
Details of the exhibits in 'It's a Beautiful World' can be read in the below information booklet:
'It's a Beautiful World' - Details of Exhibits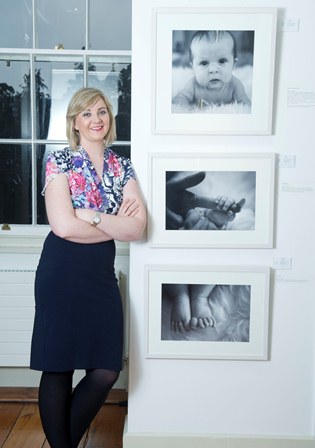 ‌
Mix of Artwork - It's a Beautiful World
1. Becoming Neurons - Louise Collins, Department of Anatomy and Neuroscience
2. Coppercoast Bass - Usna Keating, UCC Science graduate
3. Nurture - Meenakshi Malhotra, School of Pharmacy
4. Larch Cone - Frank van Pelt, Department of Pharmacology and Therapeutics
5. With this ring - Colin Bradley, Department of General Practice
6. Lights, Camera, Action - John Mackrill, Department of Physiology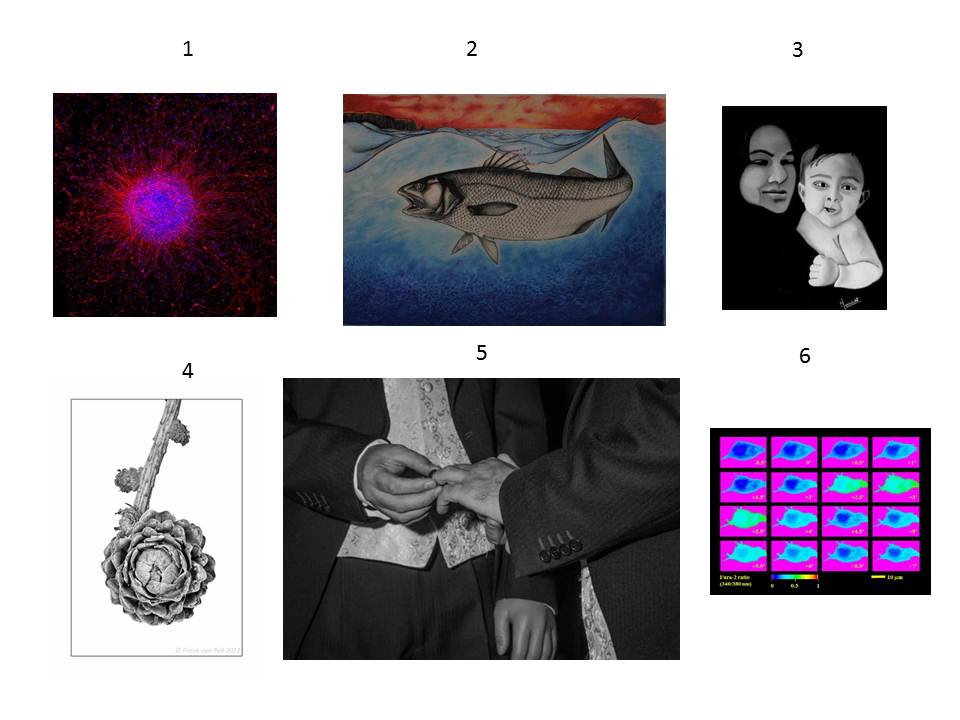 'It's a Beautiful World' Prints for Sale
Many of the scientific images are available to buy as prints (50 euro).
Orders can be placed with Jennings Gallery. Many of the other artworks are also for sale.
Contact Jennings Gallery for details.
Tel: 021 4901571
Email:jenningsgallery@ucc.ie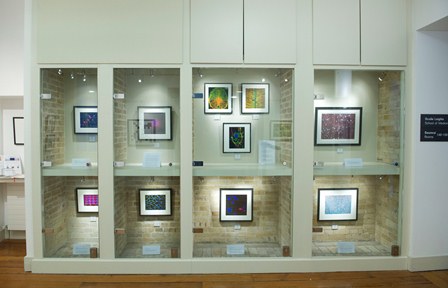 ‌