How to register for SSPR
How to register for SSPR
1. In a browser, navigate to http://o365.ucc.ie and logon using your UCC email address and password.
2. You will be immediately prompted with the message below. Click Next.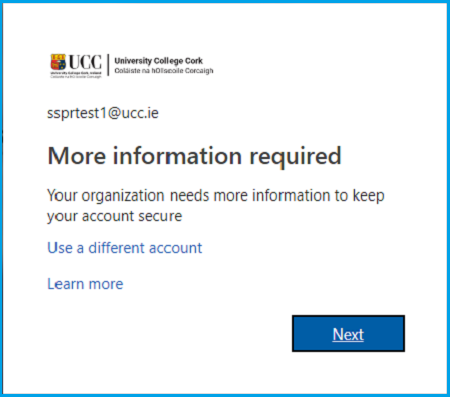 3. Click Set it up now.

4. Choose the prefix to your mobile phone from the drop down list and enter the mobile number in the field below. select either 'Text me' or 'Call me' depending on your preference.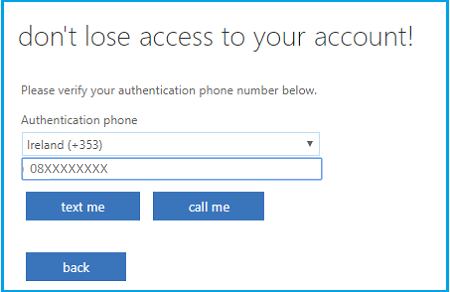 5. You will recieve a text with a verification code. Enter the code given and click verify.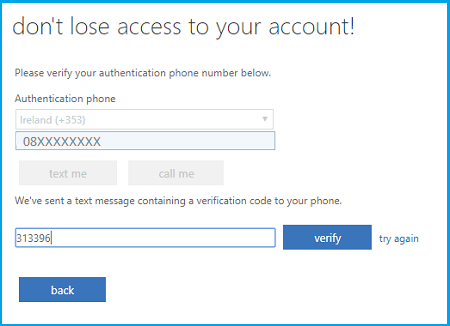 6. You should recieve the below message confirming that it is set up. Click on finish.

You have now completed registration for you O365 account, this registration will allow you to use Self Service Password Reset. Please find instructions for reseting your password here.