News
News
"Yes, but where do you really come from?" Race, Racism and Mental Health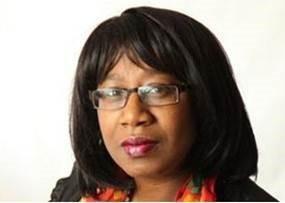 In this seminar Sonia Thompson (Co-Director of the Survivor Researcher Network, UK) critically explored constructions of race and racism; looked at the ways in which racialised people are 'othered'; and at how racism impacts on mental health. The links between race and physical/mental health and life-expectancy were also highlighted. It was noted that the UK government response (or lack thereof) to the over representation of BME people in the COVID morbidity and mortality statistics is seen by many as a wider indication of systemic racism in action and may have helped to reinforce a lack of trust between BME communities and government bodies. The seminar considered the role of peer-based approaches to wellbeing and mental health as one way in which to address some of the historical and current trauma in BME communities.
The seminar was co-hosted by the ISS21 Disability and Mental Health Research Cluster, Critical Voices Network Ireland, the Survivor Researcher Network, and Asylum Magazine. Lydia Sapouna (School of Applied Social Studies & ISS21) chaired the event.
This is the first of a series of seminars on critical mental health matters to be co-hosted by ISS21 from February to April, 2022.
Biography
Sonia Thompson began her academic career in Applied Social Sciences, more specifically Social Work and Youth and Community work after working in both fields in Jamaica and the UK. Her research interests include peer support for mental health and wellbeing. She is currently a Co-Director of the Survivor Researcher Network and a member of the Lived Experience Advisory Board at the Centre for Society and Mental Health at Kings College London.