News
News
Migration from North America: An Overview from a Mexican Perspective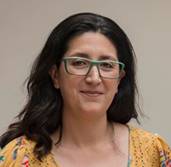 As part of Refugee Week 2022, the ISS21 Migration and Integration Research Cluster and University of Sanctuary UCC hosted a seminar on return migration, with presenter Aranzazu González Hernández.
This presentation provided an overview of return migration trends from North America to Mexico with a special focus placed on the PAMIR (Program for Returning Migrants) Project. PAMIR was created through the International Relations Office, Universidad Veracruzana (UV), as an institutional response to the rise in returned migration trends and to address the needs of a growing diverse population of students from both Mexico and returned from the US. The Returned Migrant Care Program (PAMIR-UV) formally began its activities in January 2017. It was established to provide support and care services to returned migrants and students from North America, who due to their immigration status, face specific obstacles, affecting possibilities for integrating and developing effectively in academia. PAMIR oversees several activities aimed to promote conditions for educational inclusion with migration perspective, as well as to develop activities to strengthen socioemotional capacities to consolidate school and life trajectories.
Biography
Aranzazu González Hernández is a social geographer from Universidad Veracruzana where she has responsibility for the Return Migrants' Attention Program since 2019. She has been a professor at the North American Studies Program since 2018 and the Geography Program since 2012. Her previous experience includes working as local representative for UN-Habitat México from 2009 to 2012 on access to water project administration; coordinator and project administration of local organization for water governance IMCAS-X, and the creation of geography didactic materials for preschool and elementary schools.