News
News
UCC-TEC partners introduce Ireland's National Treasure 'The Book of Lismore' to students in Queretaro, Mexico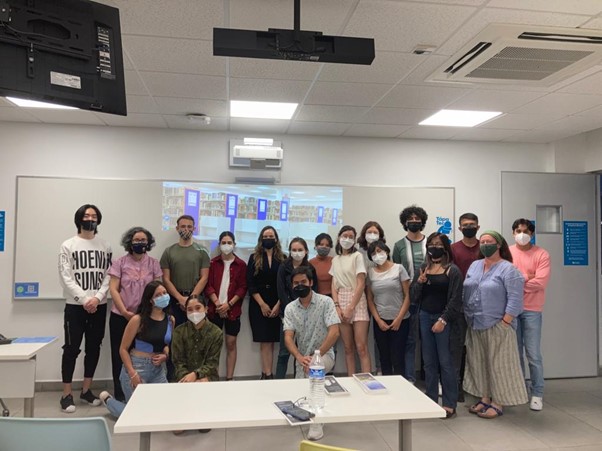 On 25 February Dr Armida de la Garza and Ms Cliona Maher from UCC and Dr Paloma Vargas from Tec de Monterrey gave a lecture entitled 'The Book of Lismore, Ireland's National Treasure, as a Resource for Education' to an audience comprising 20 students of communication at ITESM Queretaro, while many more joined the presentation online.
Written in 1478, The Book of Lismore is, according to Professor Pádraig O'Machain who Chairs the team studying it, remarkable for the variety and for the power of storytelling of its texts, for having survived this long when so many other manuscripts perished, and for the sense of planning, purpose and inter-connectivity of the many texts that comprise it. The manuscript shows an Ireland that was deeply engaged with the contemporary European culture of the time. It is regarded a national treasure. Having spent the last 105 years in the United Kingdom, as it was in the possession of the Duke of Devonshire there, it returned to Ireland in 2020, to the UCC library where it is now housed.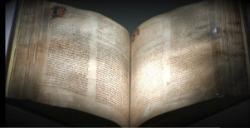 An interdisciplinary team is currently researching the book: scholars from arts and humanities study the content, while scientists examine its material aspects, using techniques such as spectroscopy, to determine the chemical composition of its elements and thus the most appropriate conservation methods. The presentation sparked a lively discussion with students on the value of medieval manuscripts such as the Book of Lismore -or the Mendoza Codex in Mexico- and the relevance they have in our lives today. In this way, the Book of Lismore presentation introduced to ITESM students an important aspect of Irish culture also deeply appreciated in Mexico -the literary arts-, and contributed to strengthening the bonds of friendship between the two countries.