News
News
UCC Recruitment Fair Wednesday 10th October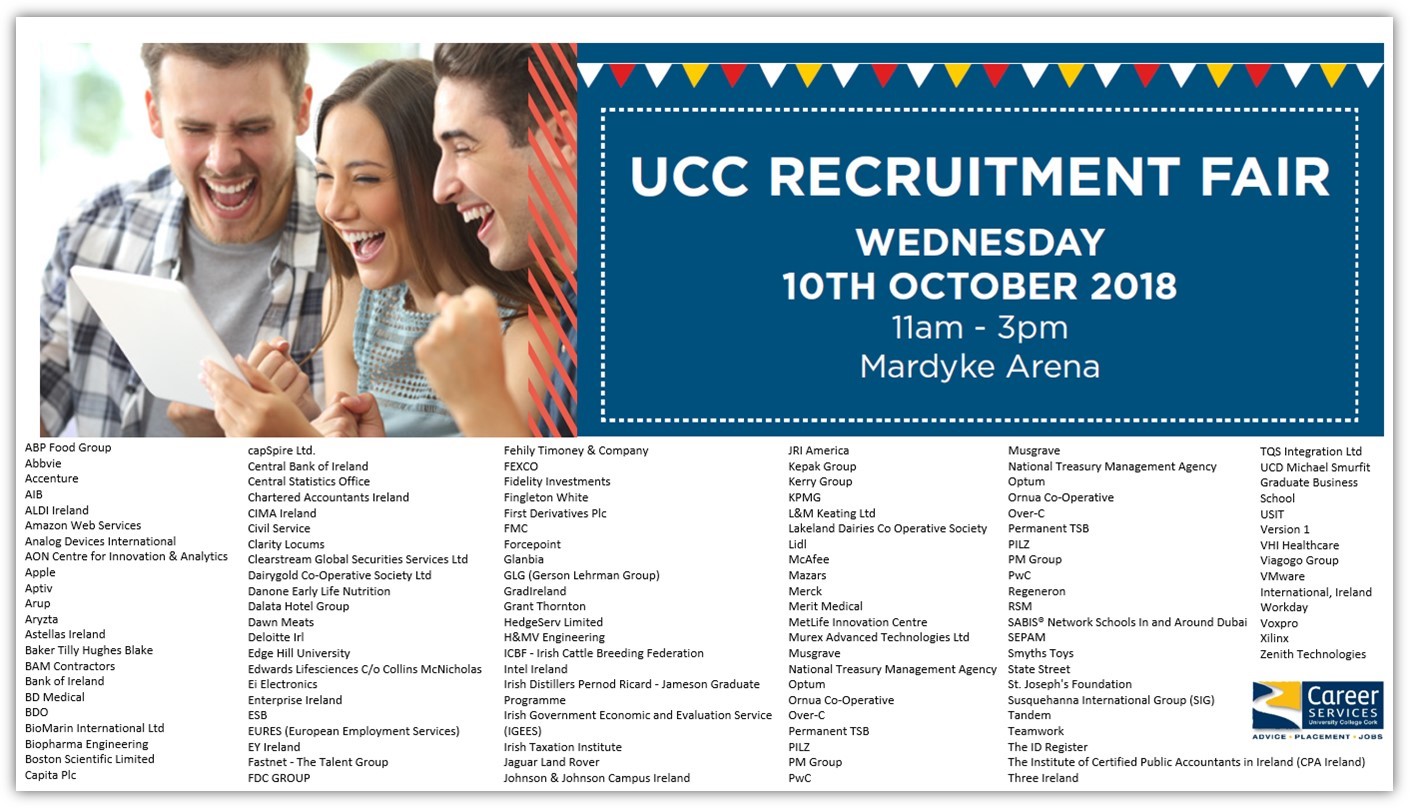 Just a quick reminder of tomorrow's Recruitment Fair in the Mardyke Arena which starts at 11am.
We have a team of careers advisors who will also be present throughout the day - The free pop-up Career Clinic is one of our main attractions at the UCC Recruitment Fair, providing all students with the chance to have one-on-one time with a careers professional. Our careers advisors will be on hand throughout the day to give advice on designing the best CV to suit UCC students and to help them find the right job; to help with job interview preparation; and advising on how students can maximize their current skills and attributes.
We have a floor plan now prepared and this is available online. We would greatly appreciate your help and support in encouraging students to attend the fair.
As a pre-fair guide, we have prepared some helpful tips for students to prepare before attending - here
Almost 30% of companies at UCC Recruitment Fair are interested in recruiting graduates from all disciplines. Engineering, Business and IT feature well, however 29 out of 100 companies are interested in Arts and Humanities graduates!! Some more information on that is available here.
We look forward to meeting you all tomorrow.
Published by the Student Support Team, International Office.
For more on this story contact:
Eleanor Donoghue,
Team Lead: Employability Initiatives and Employer Engagement,
UCC Career Services.
Tel: 021 490 3498