News
News
UCC Recruitment Fair Tuesday 29th January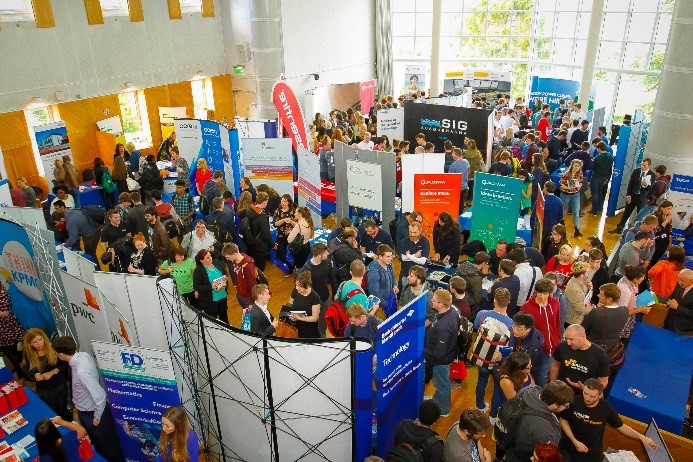 UCC Career Services would like to take this opportunity to invite you to our Spring Recruitment Fair on UCC Campus. We are delighted to be hosting 43 top graduate recruiters next Tuesday 29th January 2019, running from 11am to 3pm in Devere Hall at the Student Centre.
We have outlined the employers below, but staff may prefer to log into the website which currently has all the companies listed, with links to the employer career pages. Companies still have many graduate positions to fill and want to advertise these to both final year and postgraduate students, while at the same time, organisations are interested in meeting with first, second and third year students to advertise their summer internship roles.
We are also hosting an "The Assessment Centre Experience" on Thursday 31st of January 1pm to 3pm where students learn about employer assessment centres, psychometric tests, e-tray exercises, case studies, presentations and group tasks and discussions. Students can try their hand at real-life assessment centre exercises in a safe environment! This particular event is bookable at: "The Assessment Centre Experience" https://ucc.gradireland.com/leap/event.html?id=3197&service=Careers+Service
There are wide ranging graduate jobs and internships on offer in these companies and most vacancies are open to several disciplines, in all four colleges.
We look forward to welcoming our UCC staff colleagues on Tuesday, and if you would like an introduction to any of the employers at the event please call over to any of us at the Career Services desk.
Published by the Student Support Team, International Office.
For more on this story contact:
Eleanor Donoghue,
Team Lead: Employability Initiatives and Employer Engagement,
UCC Career Services.
Tel: 021 490 3498