News
News
UCC Diwali- 12th November 2018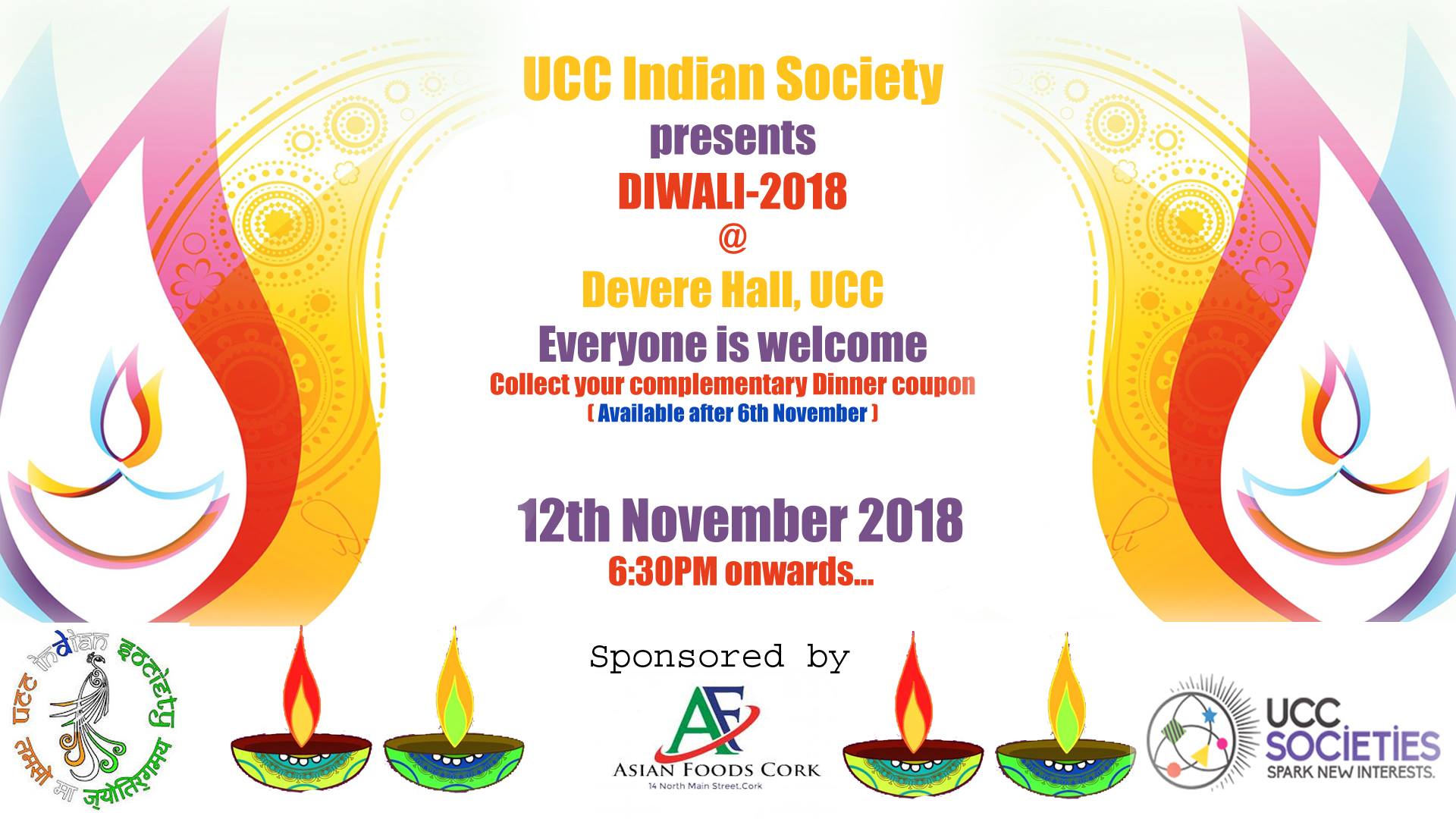 Welcome one and all. Namaste. UCC Indian society presents the Festival of Lights Diwali- 2018. This is an auspicious day celebrated across India and we would like to share that happiness with everyone present here in cork as well.


There are complementary tickets for dinner which comprises of 3-course meal happily sponsored by Asian Foods Cork. We will see you soon on the 12th of November 2018 at Devere hall 6.30pm onwards. Complementary Dinner tickets available from 6th of November onwards!
More info available here: https://www.facebook.com/events/2146941085622865/.
Published by the Student Support Team, International Office.