News
News
UCC business school ranked as one of the world's leading centres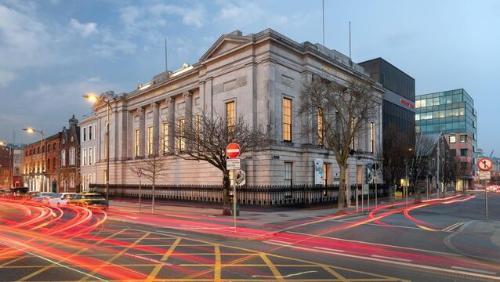 Cork University Business School (CUBS) and IMI at University College Cork (UCC) obtained a prestigious global accreditation, placing it among the world's leading business schools on Monday.
AACSB (the Association to Advance Collegiate Schools of Business) is the longest-serving global accrediting body for business schools. Business schools are assessed against 15 international educational standards and this accreditation ensures Cork will be home to a world leading business school in its city centre.
CUBS has now been accredited by the AACSB and AMBA (Association of MBAs), making it a double accredited Business School, of which there are fewer than 200 worldwide.
New of the accreditation comes quickly after UCC appointed RKD Architects to design and construct the new building which will deliver world class business education.
The new building will be located on Union Quay, in the heart of Cork's financial district, and will initially accommodate 4,500 students and 225 staff.
For full story visit the www.echolive.ie