News
News
UCC Animal Welfare Society Screening of...21st Feb
On Monday 25th, we're screening the documentary 'Jane'.
Drawing from over 100 hours of never-before-seen footage that has been tucked away in the National Geographic archives for over 50 years, this documentary tells the story of Jane Goodall, a woman whose chimpanzee research challenged the male-dominated scientific consensus of her time and revolutionised our understanding of the natural world.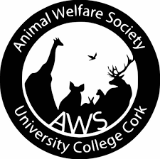 Join Enviro, WiSTEM UCC and UCC Animal Welfare Society society for a great evening celebrating women in science and animal conservation!
Full details of event: https://www.facebook.com/events/283212712349623/.
For more on this story contact: