News
News
Transgender Pride Flag flying at UCC in 'first' for Irish universities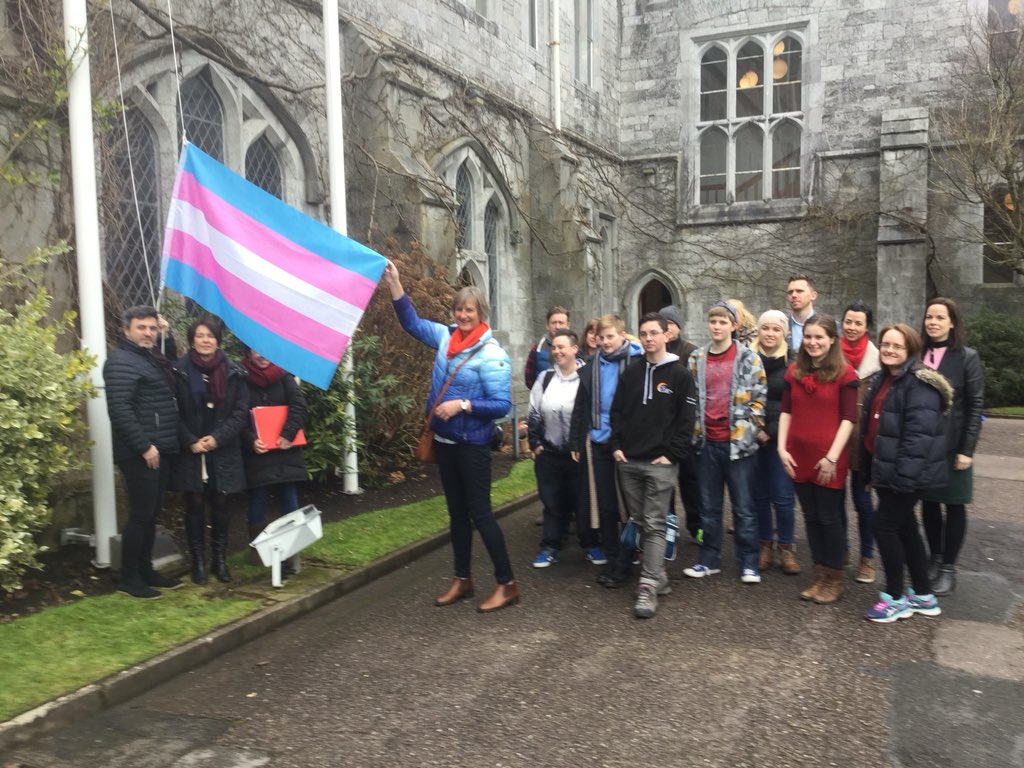 University College Cork will become the first university in Ireland to fly the Transgender Pride Flag this afternoon (March 5), marking its commitment to trans and non-binary staff and students.
Flying the Transgender Pride flag – representing transgender communities internationally – on UCC's iconic Quad signifies the University's growing appreciation and understanding of trans and gender non-binary issues in Ireland and internationally.
To see full story please see: https://www.ucc.ie/en/news/transgender-pride-flag-flying-at-ucc-in-first-for-irish-universities.html
For more information about the UCC LGBT Society visit http://lgbtsoc.ucc.ie/.
For more on this story contact:
Dr Karl Kitching, Director of Equality, Diversity and Inclusion, UCC: 086 3732230
Professor Nuala Finnegan, Chair of Equality Committee, UCC: 086 8473301.