News
News
Tokyo 2020: Ireland women's four rowers power home to win bronze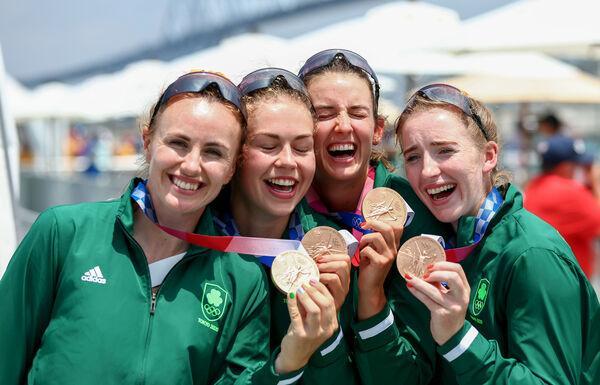 Congratulations to Irish women rowers Keogh, Lambe, Murtagh and Hegarty for winning Olympic bronze medals. Especially UCC student Emily Keogh and Aifric Hegarty, UCC graduate.
The Irish women's four rowers of Aifric Keogh, Eimear Lambe, Fiona Murtagh and Emily Hegarty left it nervously late and finished incredibly strongly to win a magnificent bronze medal down at Tokyo Sea Forest Waterway on Wednesday morning after a suitably thrilling race.
Read full story, courtesy of The Irish Times.