News
News
Syrian refugee opens bakery business in Cork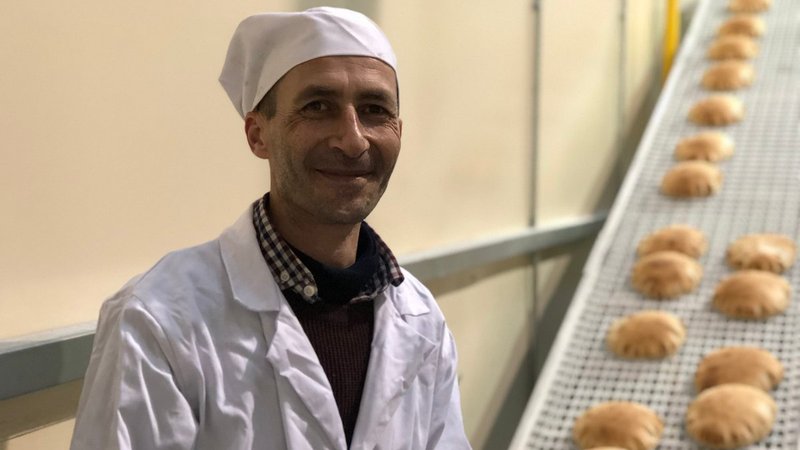 A Syrian refugee who came to Ireland in 2015 has launched a bakery business in Cork.
Mohamed Ghnaimi says he has been determined to work since he and his family arrived in the country from Lebanon under a resettlement programme. "We fled the war in Syria with nothing. But when I arrived in Ireland I could not just sit at home, taking money from the authorities and doing nothing. I had to work to provide for my family," he said.
The Alsham bakery, located on a the Exchange Business Park in Cork, is producing Syrian flatbreads.
Machinery was imported from Egypt and the small Syrian community in the city has helped to get the business off the ground.
Initial customers have included halal shops and restaurants, although Mr Ghnaimi says his ambition is to see his bread on supermarket shelves in Ireland.
"Syrian people love this bread. We can't eat without it. We have it three times a day, with every meal," he said.
In 2015 Ireland agreed to accept up to 4,000 asylum seekers and refugees as part of its response to the migration crisis facing people fleeing war-zones in Syria, Yemen and some other states.
https://www.rte.ie/news/regional/2018/0121/934852-syrian-refugee-opens-bakery-business-in-cork/