News
News
Student Retreat, 23rd February 2019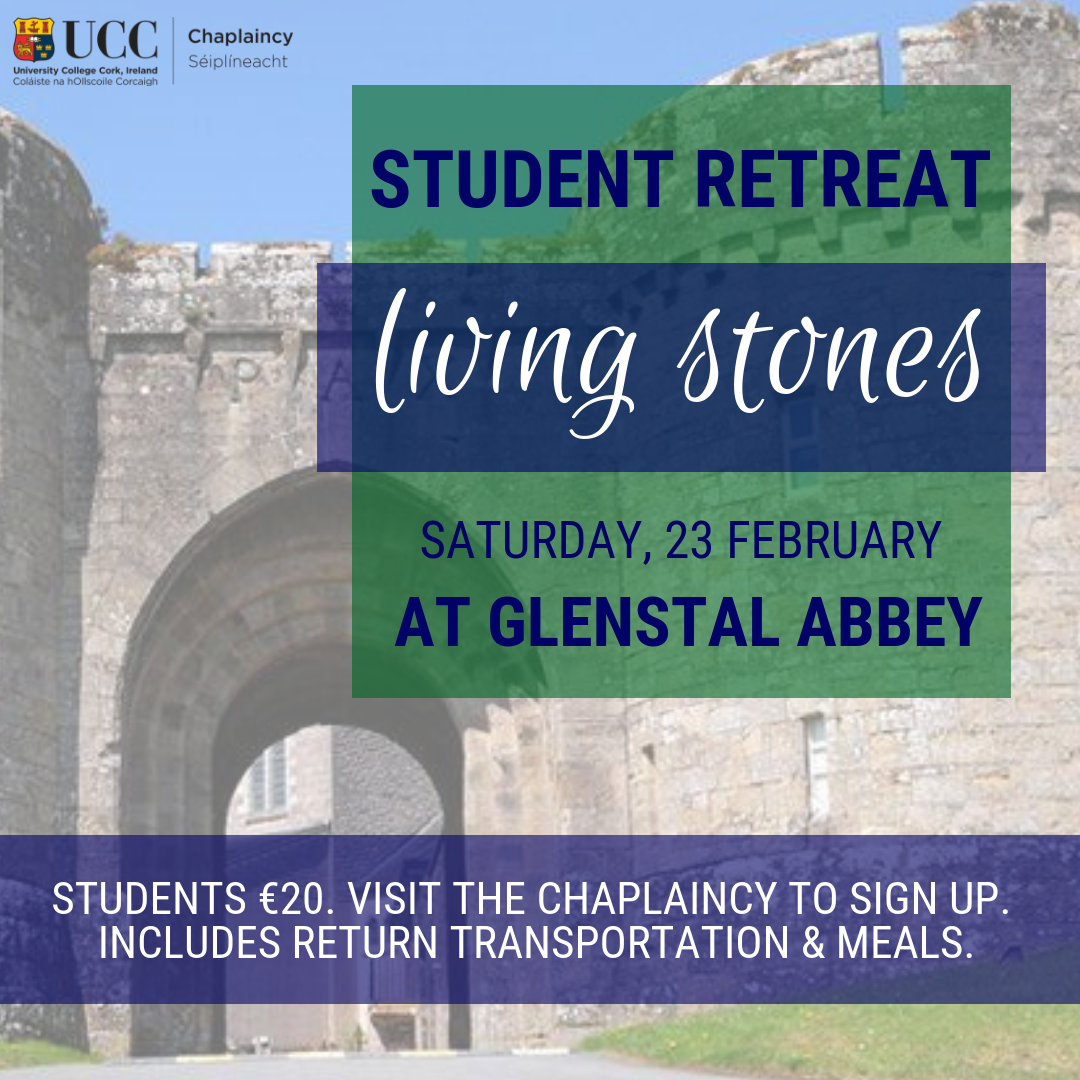 The Chaplaincy Department is leading a student retreat to Glenstal Abbey on Saturday 23rd February. Glenstal Abbey is home to a community of over thirty monks who strive to live according to the Rule of St Benedict and the precepts of the gospel. A place of great natural beauty, of prayer and of work, Glenstal offers our guests and visitors an invitation to open their lives and their hearts to the promptings of the Holy Spirit.
Image courtesy of Glenstal Abbey Facebook page.
The Abbey is home to a boarding school for boys, a farm, a guesthouse and a monastic community. The presence of a praying community gives to Glenstal its unique character. For more info about Glenstal Abbey visit: https://www.glenstal.com/abbey and like and share on their FB page https://www.facebook.com/GlenstalAbbey/. To see all Chaplaincy events please see: https://www.facebook.com/uccchaplaincy/.
Published by the Student Support Team, International Office.
For more on this story contact:
Kelsey Longe
Chaplain, UCC
Tel: 021 490 2703