News
News
Student Retreat, 23rd & 24th November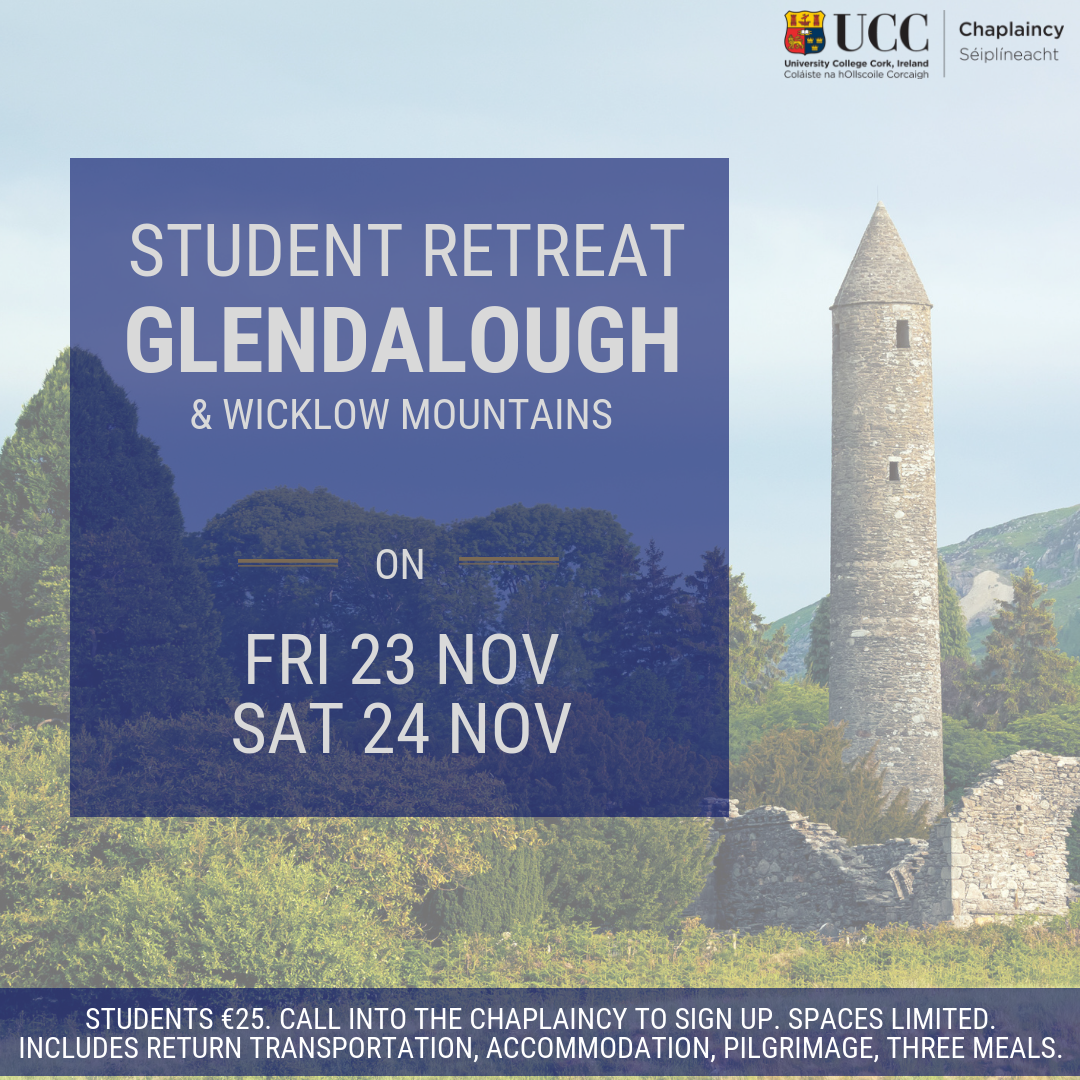 The Chaplaincy Department is leading a student retreat to Glendalough on 23rd & 24th November. Glendalough is one of Ireland's most beautiful visitors' destinations renowned for its spectacular scenery, rich history, archaeology and abundant wildlife. You will also get a chance to visit the breathtaking Wicklow Mountains.
For more info about Glendalough visit: http://www.glendalough.ie/ and for the Wicklow Mountains: https://www.wicklowmountainsnationalpark.ie/. To see all Chaplaincy events please see: chaplaincy events.
Published by the Student Support Team, International Office.
For more on this story contact:
Kelsey Longe
Chaplain, UCC
Tel: 021 490 2703