News
News
St. Patrick's Day 2022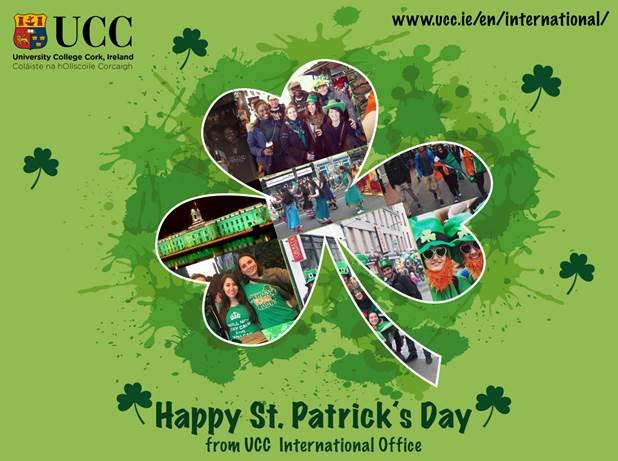 Everyone at the UCC International Office would like to wish all of our students a vry happy St. Patrick's Day.
Don't forget, full details of the events happening throughout the city and county can be found here.
Send us your pictures from the festivities and let us know what you get up to this St. Patrick's weekend. Lots of UCC goodies to be won!
Lá Fhéile Pádraig shona gach duine!
For more on this story contact:
Natalie O'Byrne
Tel: 021 490 4723
Email: natalie.obyrne@ucc.ie
International Office, Roseleigh, Western Road