News
News
Peruvian Film Week, March 4th-7th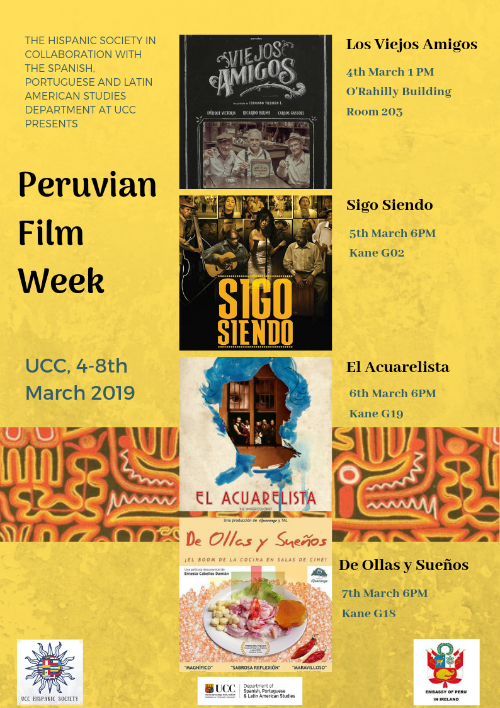 The UCC Hispanic Society in collaboration with UCC SPLAS cordially invites you to a week of film screenings on contemporary Peru.
The following films will be presented:
4th march: los viejos amigos (1 pm, orb 203) there will be a wine reception and a meeting with representatives of the peruvian embassy in ireland before the screening.
5th march: sigo siendo (6 pm, kane g02)
6th march: el acuarelista (6 pm, kane g19)
7th march: de ollas y sueños (6 pm, kane g15)
All welcome!
Published by the Student Support Team, International Office.
For more on this story contact:
Carlos Garrido Castellano,
Department of Spanish, Portuguese & Latin American Studies