News
News
NAFSA 2019 Annual Conference & Expo
The International Office attends the annual NAFSA Conference and Expo each year. This year it was held in Washington D.C.
NAFSA is the Association of International Educators and is the world's largest nonprofit association dedicated to international education and exchange, working to advance policies and practices that ensure a more interconnected, peaceful world today and for generations to come.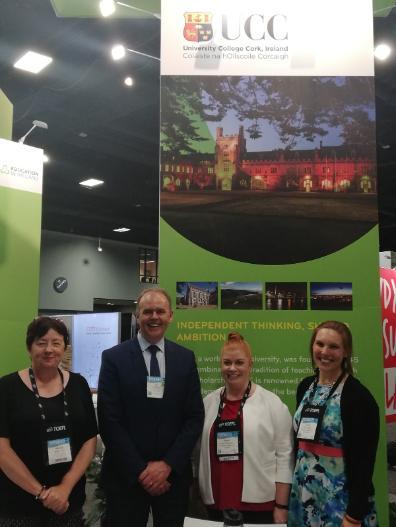 Marita Foster; Dan Mulhall, Irish Ambassador to the United States (UCC alumnus); Karen McSweeney & Caela Provost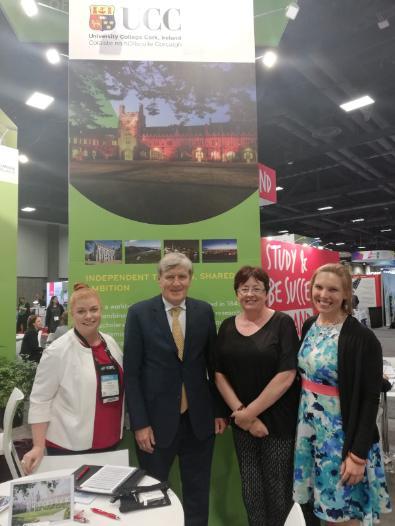 Karen McSweeney; Joe McHugh TD, Minister for Education and Skills; Marita Foster & Caela Provost.
For further information about NAFSA, please visit their website: https://www.nafsa.org/.
For more on this story contact: