News
News
Mindfull Knitting - 12th November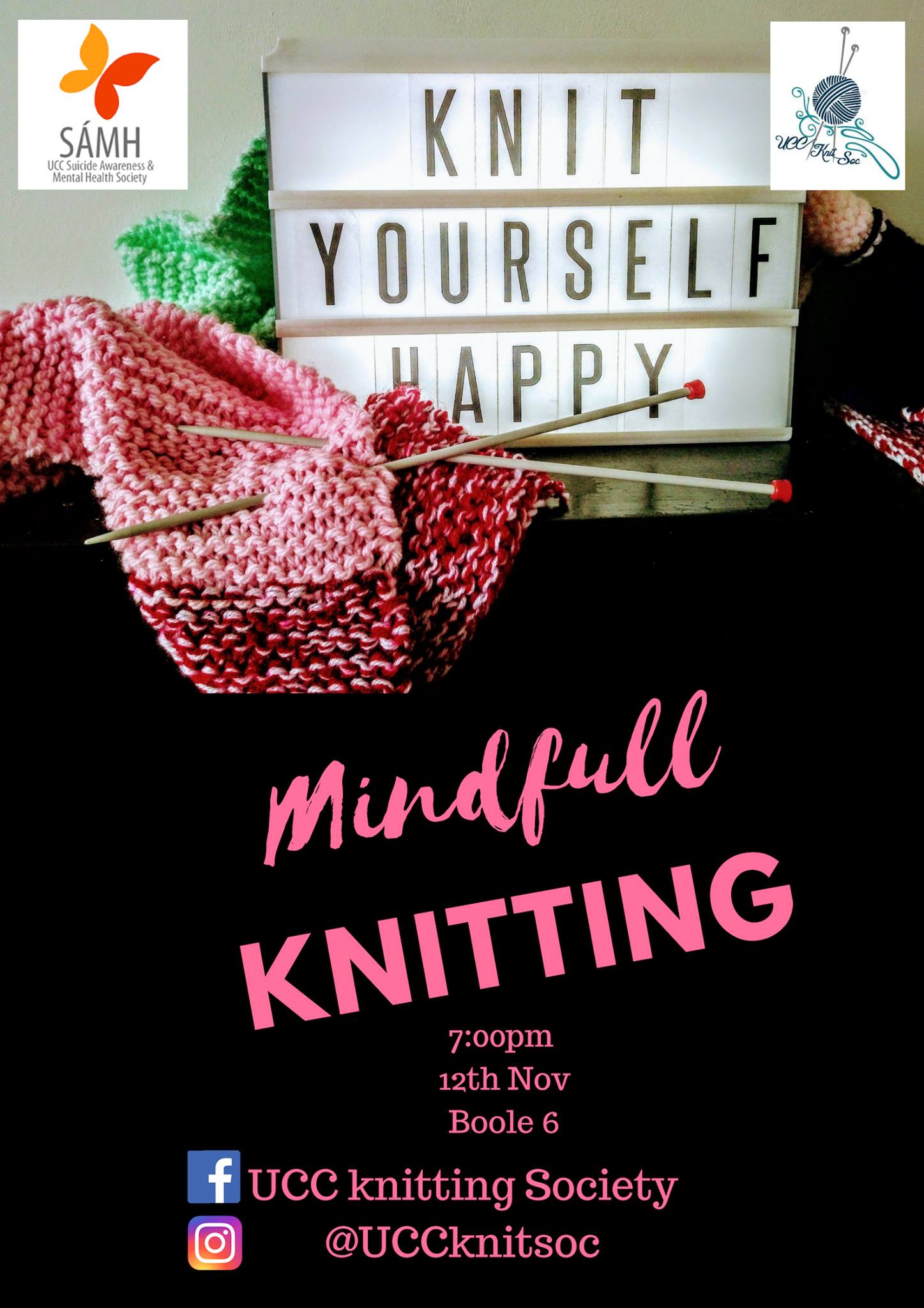 Learn how to knit mindfully with Knitsoc and SÁMH. We will teach the benefits of knitting and mental health and have some cool patterns. Tea and coffee provided.
For more about the event visit: https://www.facebook.com/events/1929452067103981/. For full list of events running during Mental Wellbeing Week, see schedule below.
For more on this story contact:
If you need any support please remember that we are here to help. You can contact us on the details below.

Suzanne Buckley, Student Support Officer

Natalie O'Byrne, Student Support Team
Tel: 021 490 4723