News
News
Live Traditional Iranian Music - Fri 13th April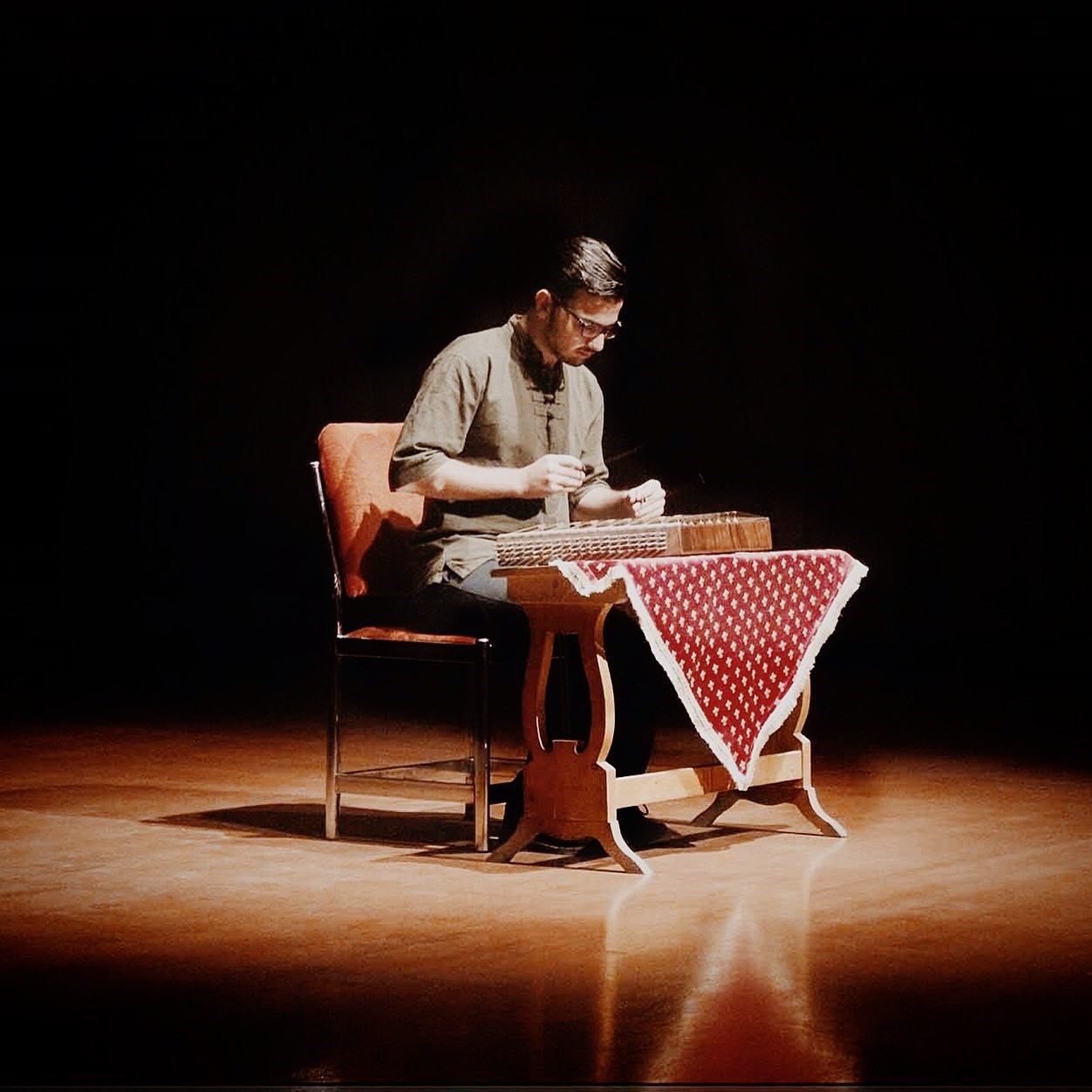 Forthcoming FUAIM Concert presenting Ramtin Nazarijou, santour & tombak, Friday 13th April 2018, Glucksman Gallery, UCC, 1.10pm
Iranian traditional music
Live Iranian traditional music, santour-tombak, ramtin nazarijou
Part A: santour performance
improvisation in dastgah homayoun and avaz bayat-esfahan

Part B: tombak performance
playing iranian rhytmic patterns

Iranian traditional music is one of the oldest musics in middle east asia and it has experienced change in history but with certain constant elements. in the last 150 years, this music has experienced a new division of modal system, media and westernization but has kept his tradions and it has been a separate music culture although with some communalities with some other music cultures in the region.
in this concert you will hear one of the oldest iranian musical instruments santour, the most important iranian percussion instrument tombak and also an important modal system which is dastgah homayoun and avaz bayat-esfahan.
https://www.ucc.ie/en/music-theatre/music/events/.
*Published by the Student Support Team, International Office.