News
News
International Student Barometer 2021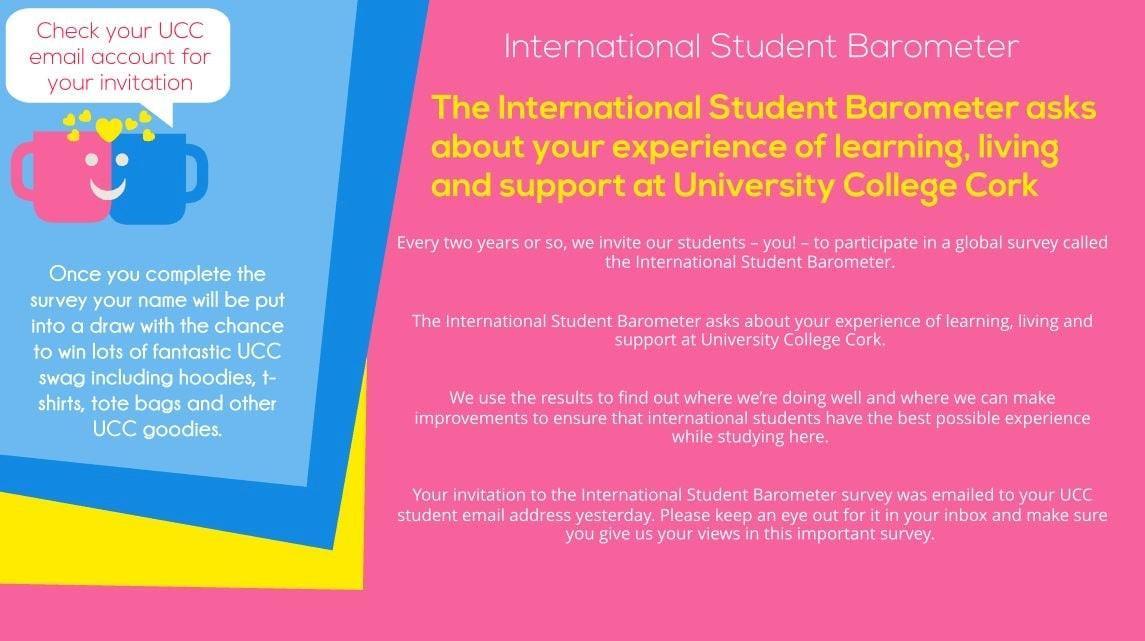 Every two years or so, we invite our students – you! – to participate in a global survey called the International Student Barometer.
The International Student Barometer asks about your experience of learning, living and support at University College Cork. We use the results to find out where we're doing well and where we can make improvements to ensure that international students have the best possible experience while studying here.
Your invitation to the International Student Barometer survey will be emailed to your UCC student email address today. Please keep an eye out for it in your inbox and make sure you give us your views in this important survey. Once you complete the survey your name will be put into a draw with the chance to win lots of fantastic UCC swag including hoodies, t-shirts, tote bags and other UCC goodies.