News
News
International Office Wins Staff Well being Competition!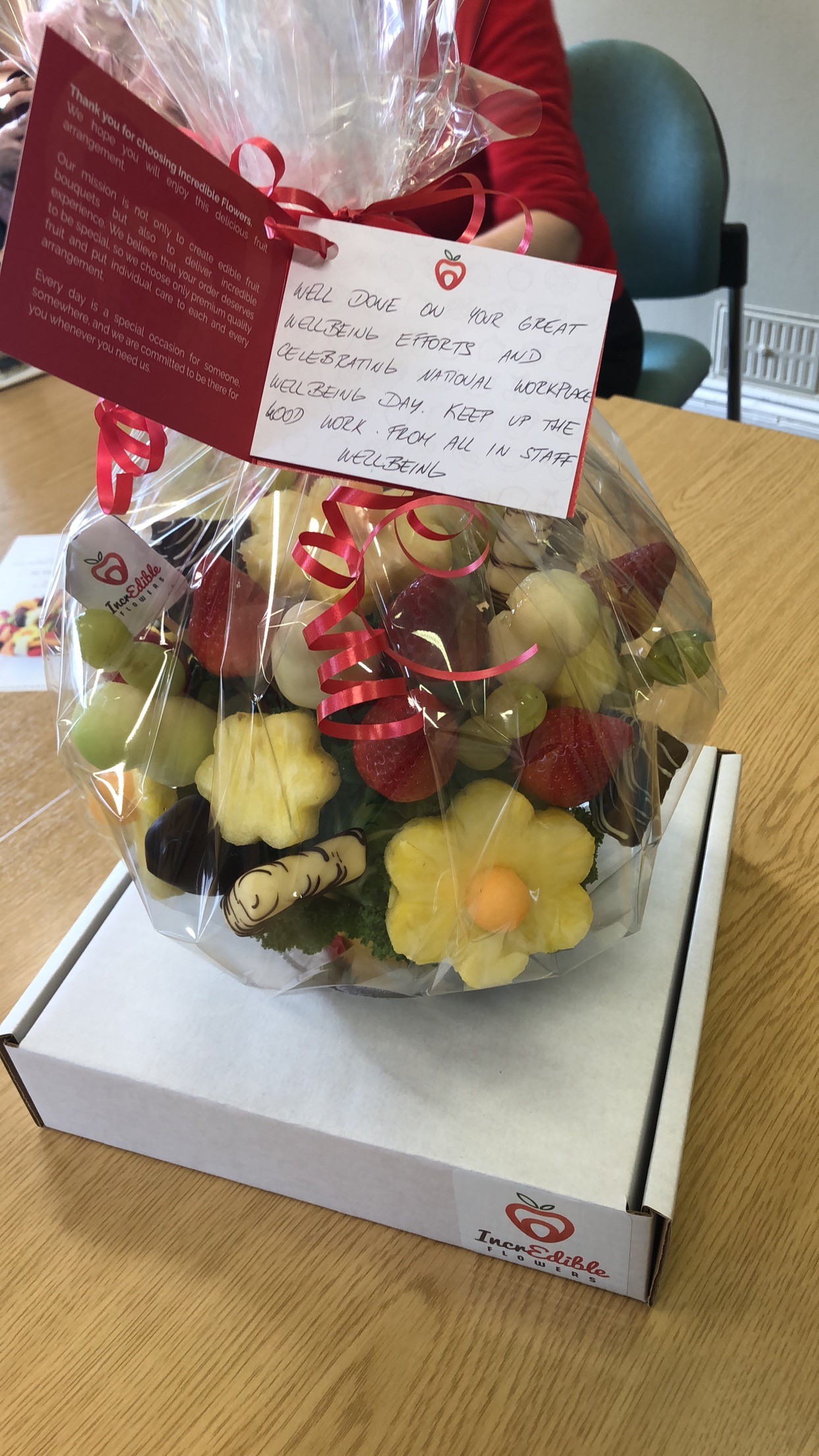 To celebrate Ireland's National Workplace Wellbeing Day UCC ran a University-wide wellbeing compeition. We were asked to take responsibility for introducing workplace wellbeing in our own department, and our efforts paid off. We walked away with one of the two runners up prizes! Below is our submission.
Throughout the year we are always proactive in finding ways to benefit our mental and physical wellbeing. We are lucky that our colleague in the office, Clare Murphy, regularly brings bouquets of flowers into the office to brighten our days. They are always so lovely to admire and make the atmosphere feel very productive. You can see from our pictures the beautiful and colourful flowers that Clare has brought into the office in the past week.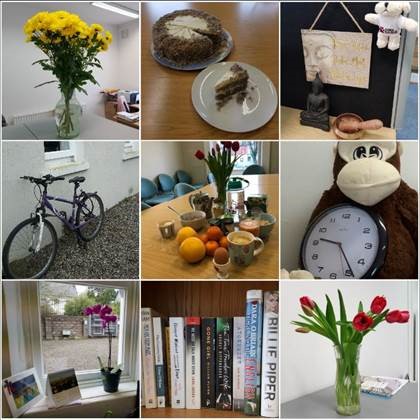 Another colleague, Zita Riedlova, has been busy making us sweet (but healthy) treats. During the week Zita made a delicious poppy seed cake for the staff members to share. While we always make time to have coffee with each other every day, this made us all look forward to taking a few minutes away from the desk. Zita's kindness made us all feel grateful for such a lovely colleague. As you can see from our photographs, Zita also cycles into the office every single day – rain or shine! You can see a picture of her bike outside the office. A number of other staff members walk to-and-from work daily.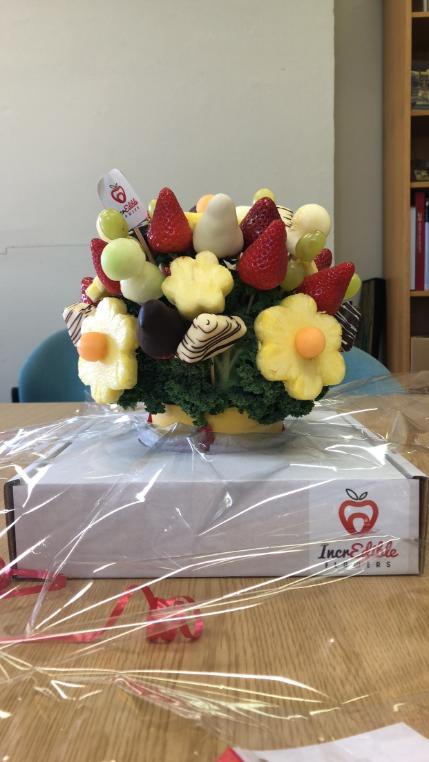 Natalie O' Byrne has also set up her desk with some mindfulness and meditation pieces. she has a buddha on her desk which came all the way from India and a Tibetan singing bowl from Nepal. She also has a sign that says 'positive vibes, positive mind, positive life', which reminds us to be more positive in life, and to be more mindful every day. Sometimes we forget how lucky in life we all are! We have also added a picture of the set-up of a beautiful painting and orchid that sits beside Natalie's desk.
A number of staff members have arranged a book club in our office. As you can see from our pictures, this has grown quite a bit since it began. Reading is a great way to escape your everyday stresses, and also brings our colleagues together by discussing the stories that they have recently read.
Every morning we sit and have breakfast together. This is a great way to boost morale and get to know your colleagues. We work better as a team because of our friendships with each other. It's a great stress reliever and sets you up for the day ahead. We all get a healthy breakfast so we are ready to face the day!
Last but not least, we also have taken a picture of a gorilla teddy-bear in our non-eu undergraduate admissions office. His happy face cheers everyone up in the office when they see it. All of our staff members in the office take steps to remain healthy and mindful every day!
*Edited by Caroline Smyth, Erasmus Coordinator and published by the Student Support Team, International Office.
For more on this story contact:
If you need support please remember that we are here to help. You can contact us on the details below.

Suzanne Buckley, Student Support Officer

Natalie O'Byrne, Student Support Team
Tel: 021 490 4723