News
News
Happy Chinese New Year!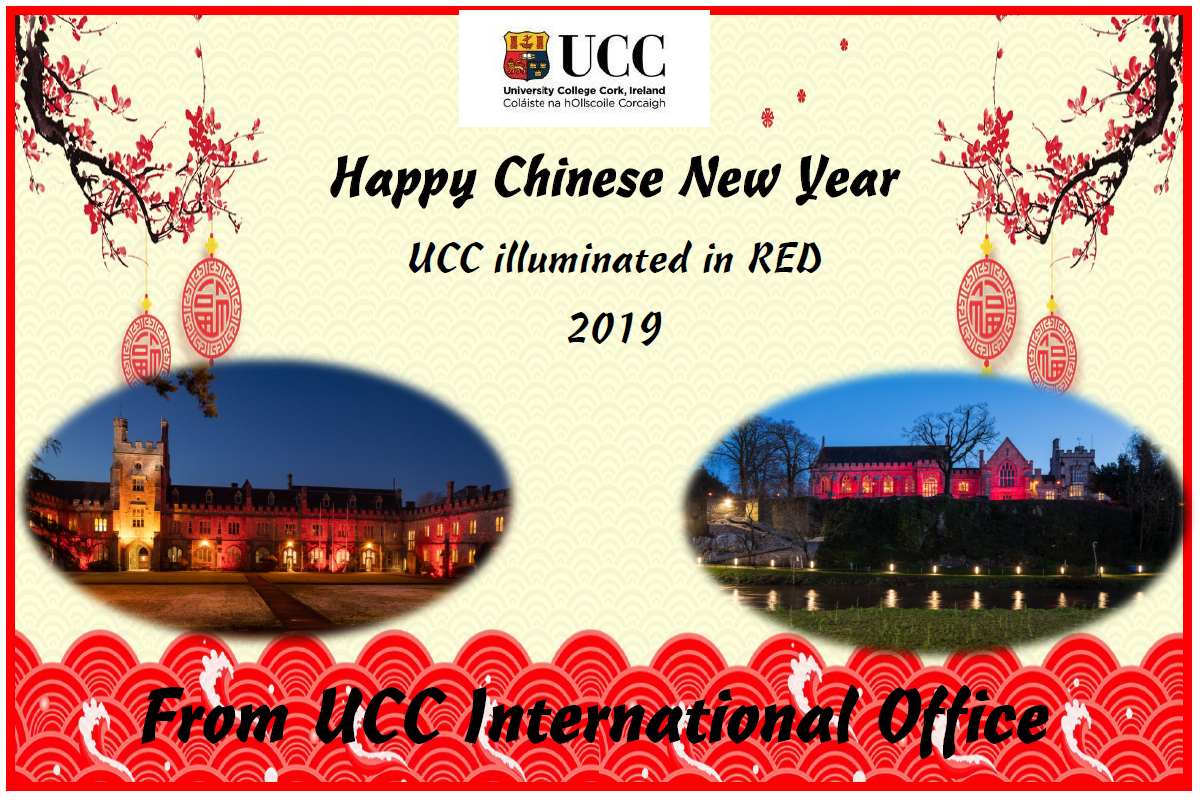 Wishing all our Chinese friends, colleagues and partners every good wish for the Year of the Pig. We look forward to a wonderful year of collaboration, throughout 2019 which marks 40 years of official diplomatic ties between Ireland and China.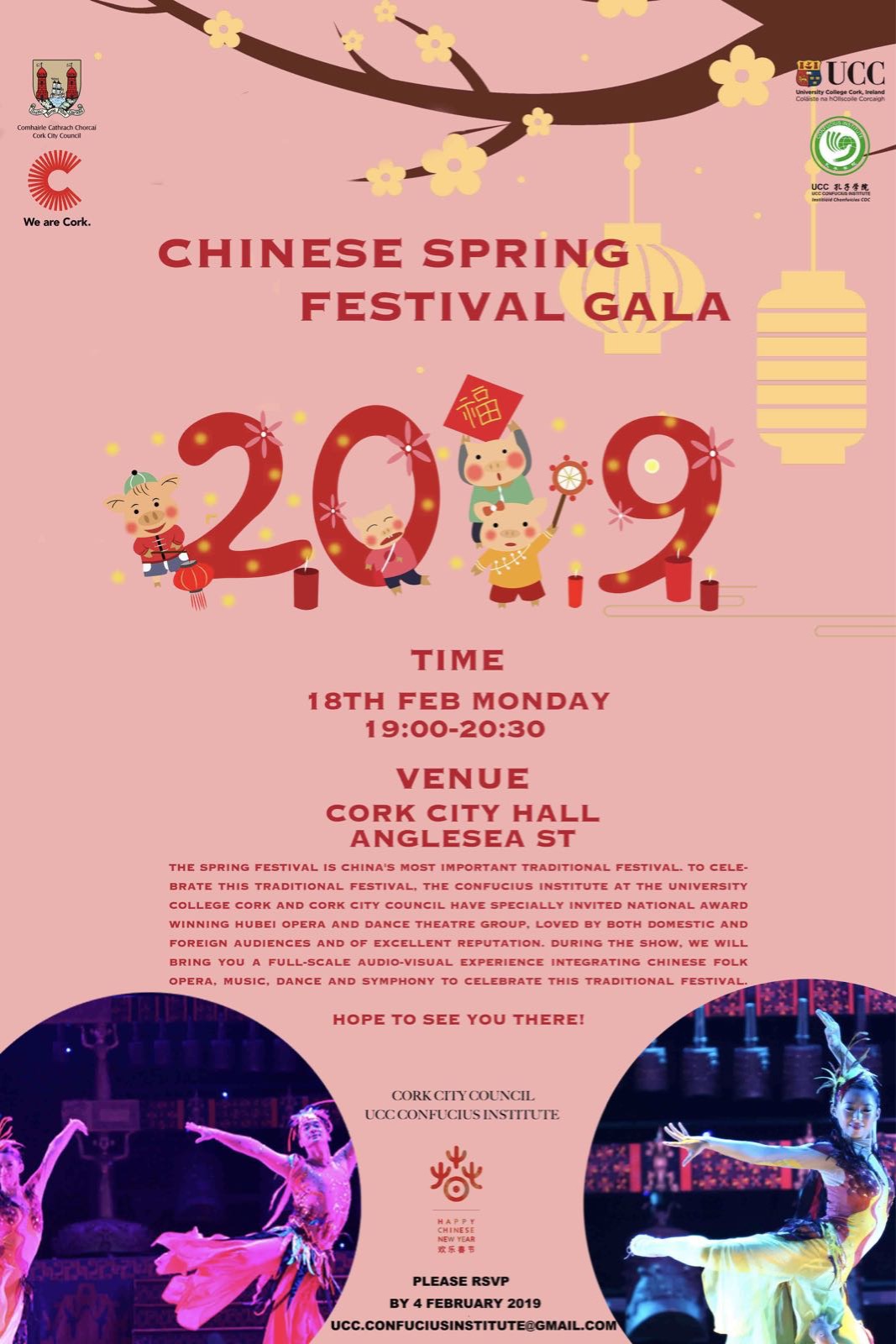 To celebrate the New Year of the Pig, UCC Confucius Institute will be hosting its 2019 Spring Festival Gala in conjunction with The Cork City Council in the Cork City Hall on Feb. 18th 2019 between 19:00 to 20:30.
To find out more about the 2019 Chinese Spring Festival Gala, please visit: https://www.ucc.ie/en/asian/confucius/news/2019-chinese-spring-festival-gala-can-now-be-booked-online.html.
Also look out for the Lunar New Year Party on February 9th. More info here: https://www.ucc.ie/en/international/studentinfohub/news/