News
News
Graduate Attributes and Values go to China!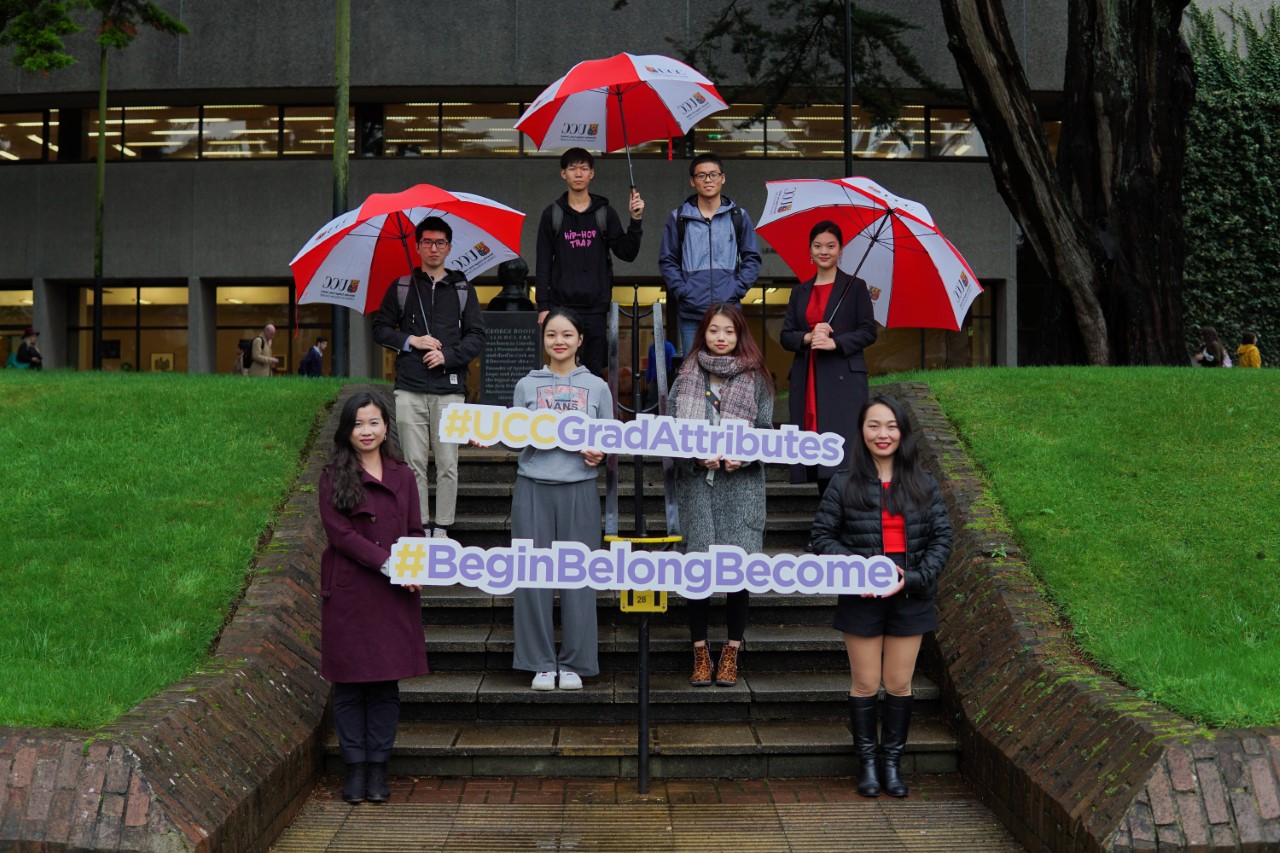 UCC graduate attributes and values get translated into Chinese!
To coincide with a visit to China, UCC Deputy President, Professor John O'Halloran is making this week, the Graduate Attributes Programme are launching their translated version of UCC Graduate Attributes (https://www.ucc.ie/en/graduateattributes/about/) and Values into Chinese today.
To view this video, please click here UCC Graduate Attributes Chinese Promo Video!
Back stories for each of the students featured in the video are available on the website: www.ucc.ie/graduateattributes.
At UCC, students are gaining knowledge and skills, broadening their horizons and developing attributes and core values which will make them future-ready and better able to contribute to society and the economy. Our Chinese students give us the opportunity to engage with one of the most diverse, interesting and powerful cultures on the planet, adding unique richness to the university as well as to the Graduate Attributes programme where each of our students is becoming "Effective Global Citizens."
For more on this story contact:
Eleanor Donoghue, Carol Veiga, Graduate Attributes Programme graduateattributes@ucc.ie