News
News
From Dingle to Bogota - UCC continues its engaged research in Latin America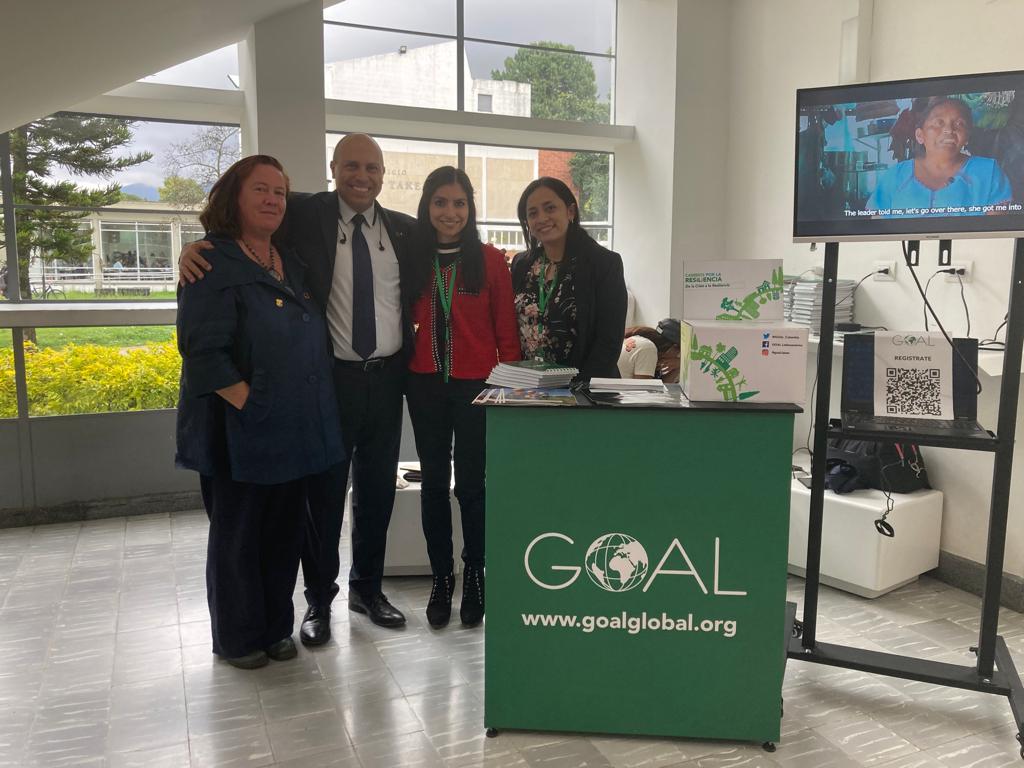 In recent years University College Cork (UCC) has formed strong collaborations with universities and community organisations in Latin America and the Caribbean, and its most recent evidence of this is in Colombia.
Since 2015 UCC has been working with the National University of Colombia (UNAL) to embed Sustainability into Higher Education. UCC works with the EU-LAC Foundation which was created by the EU and the Community of Latin American and Caribbean States (CELAC) member states to drive partnership between Europe and the LAC region.
In 2022, an UNAL – UCC team were selected to co-organise an annual event with EU-LAC Foundation aimed to a priority area of Sustainable Development and Climate Change. University communities, local partner organisations, students, and staff from Colombia, and Ireland gathered in UNAL's Caribe, Amazonas & Bogota Campus for workshops and an innovation challenge to apply SDGs to community-university partnerships. Workshops on how to use toolkits for community engaged research on climate action and embedding SDGs into projects and curriculum were designed and led by experts from both institutions, including the recent award-winning Irish Dingle 2030 project.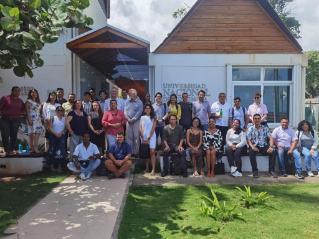 Important local challenges and issues were identified and highlighted including the immediate need for a more sustainable approach to tourism, increased support and upscaling for locally led initiatives in food security and waste management and urgent proposals for both freshwater conservation and management and alternative energy solutions for local transport.
Ambassador of Ireland to Colombia, Fiona Nic Dhonnacha stated "The support of EU-LAC to co-organise this event in Colombia this year, was very timely and the topic of Sustainability and Climate Change was in line with the new Colombian Government plans for rural sustainable development and is also a priority area for Ireland. The nature of the workshops to improve capacity in engaged research with local communities, industry and education sectors was also very apt given the current challenges and scenario".
UCC works with a number of partners in Latin America including, GOAL Global, the Embassy of Ireland to Colombia & Panama, the Colombian Embassy in Ireland, UCC's Research Office, Research Centres CEMarin, UPB, ERI and MAREI, and EU-LAC efforts with TRAJECTS, OBREAL Global, and ASCUN.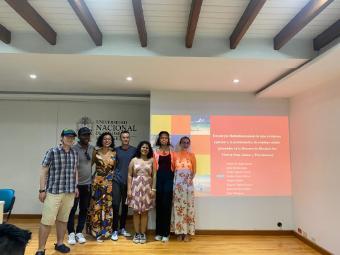 Future projects include the development of online and hybrid postgraduate programmes and micro-credentials (CPDs) on embedding Sustainability into Research, Teaching and Learning with UNAL & UCC's CIRTL & Train the trainers on SDG 6 with UCC's UNEP GEMS