News
News
Environmental Society Event Sep 13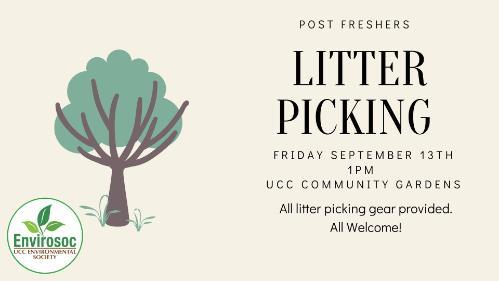 Enviro Soc is back.

Freshers Week is known for making College Road and the surrounding UCC area an absolute mess. So to combat this we're going litter picking at the end of the week to clean up College Road!

What better way to get rid of your hangover than some fresh air and litter picking?



We're meeting at the UCC Community Gardens (behind the societies hub on College Road.
All litter picking gear is provided.

Even if you can only spare a half an hour, every bit counts - We'll see you there!
For event details: https://www.facebook.com/events/2235690849846519/.