News
News
Covid Advisory for those Travelling to Ireland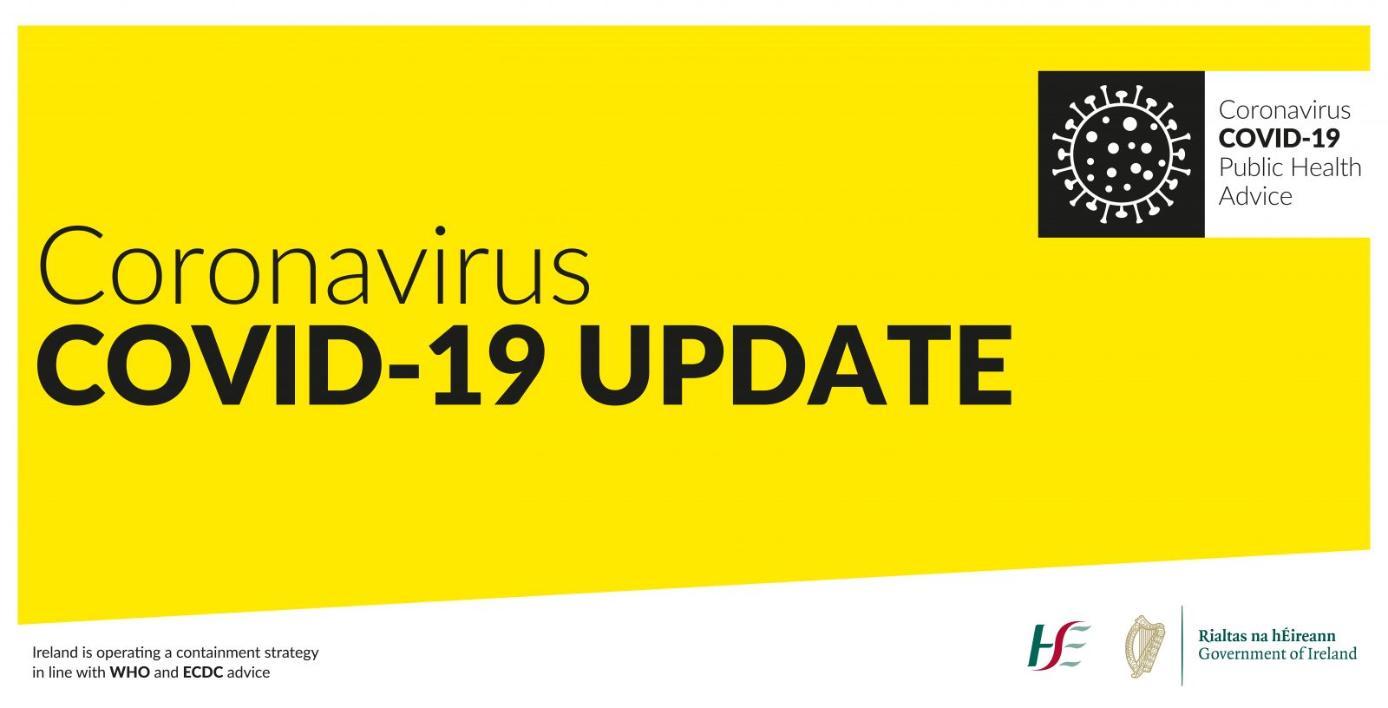 As the Covid-19 pandemic continues to evolve, we wish to highlight important information for students, researchers and staff members who may be arriving to Ireland or returning to Ireland.
Government guidance during the Covid-19 pandemic is changing regularly and it is important that all in the UCC Community regularly consult the Government's guidance, the Health Service Executive's guidance and UCC's Covid-19 web pages.
Travel to Ireland
Specific information on travel to Ireland is published on the Government's website here and the current guidance as at 7th January 2021 is summarised in the table at the end of this email. This guidance may change and the Government's advice pages should be consulted regularly if travelling to Ireland in the coming weeks. It is important to note that almost all overseas arrivals to Ireland are required by Government guidance to restrict movements (stay at home) on their arrival at present. The period of restricted movements is 14 days unless the individual qualifies for a shorter period by virtue of receiving a negative/'not detected' result of a COVID-19 Polymerase Chain Reaction (PCR) test that has been taken a minimum of five days after arrival in Ireland. Further information on the required period of restricted movements is contained on the Government's website here. Individuals seeking to limit the duration of the period of restricted movements to 5 days based on the results of PCR Covid-19 tests may be asked to provide documentary evidence of the negative PCR Covid-19 test, and confirmation of the date of arrival in Ireland prior to attending on campus. As advised in the Interim President's email this week, please also note that attendance on campus at present is strictly limited to essential activities that cannot be performed remotely.
In the case of individuals whose travel originates in the United Kingdom (other than Northern Ireland) or South Africa, a 14 day period of self-isolation is required. Individuals travelling from these regions are also required to have evidence of a negative result from a pre-departure COVID-19 PCR test (no longer than 72 hours prior to arrival in Ireland).
Post Arrival Restricted Movement Symptom Tracker
During the period of restricted movements, students should use the UCC Restricted Movement Symptom Tracker to alert the Student Health Department, if they are concerned that they have symptoms of COVID -19, that they have been diagnosed with COVID 19, or they are a close contact of someone with COVID-19.
Training Requirements
All students who have not already done so , including doctoral and research masters students, are required to complete the COVID-19 student induction module on Canvas, available to them logging on to Canvas using their UCC Student email address at https://ucc.instructure.com/courses/23678 .
The information below is based on current Government and Health Service Executive guidance as at 7th January 2021. Please continue to visit the Government's website for the most up to date information on travel to Ireland. Click to see travel advice summary 11.1.21.