News
News
Cork International Poetry Festival, 19-23 March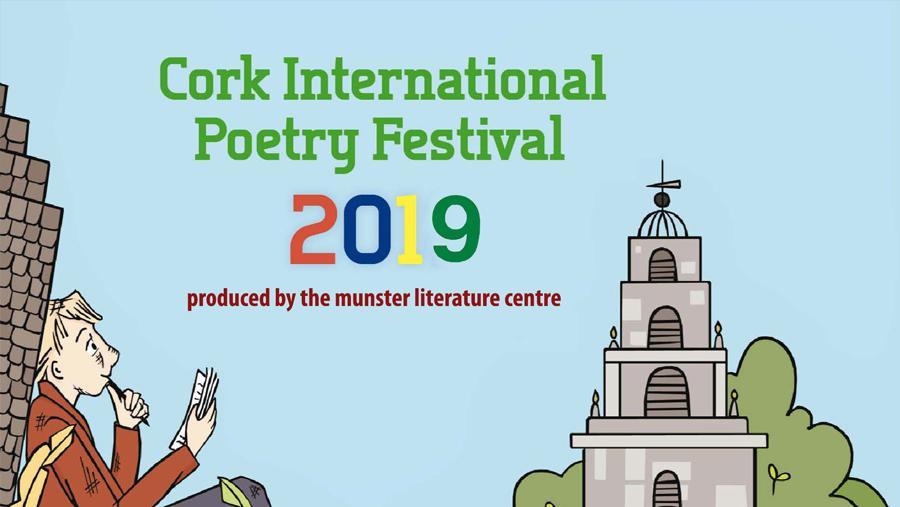 Ireland's biggest annual poetry festival kicks off next week, featuring workshops, award presentations, discussions, book launches and readings by over forty poets from America, Asia, Europe, Britain and Ireland. Two poets based in UCC will participate:
Mary Noonan of UCC, will read on Wednesday 20th March at 10pm in Cork Arts Theatre (admission €5). Her first collection of poems – The Fado House (Dedalus Press, 2012) – was shortlisted for both the Seamus Heaney Prize for a First Collection 2013 and The Strong/Shine Award 2013. A limited edition pamphlet, Father(Bonnefant Press) was published in 2015. She is the current poetry editor of the online literary journal Southword. Her second collection of poetry, Stone Girl, was published by Dedalus Press in February 2019.
Also from UCC – Dr. Martín Veiga will read on Thursday 21st March at 2.30pm in Cork City Library (admission free) is a lecturer in the department of Spanish, Portuguese and Latin American Studies, University College Cork, where he is also the director of the Irish Centre for Galician Studies. He has published five award-winning poetry collections in Galician, most recently Diario de Crosses Green (2016), which Keith Payne has translated into English as Diary of Crosses Green (2018). In 2017 he received the Premio Pedrón de Honra for his trajectory in the international promotion of Galician culture.
Sandra Beasley (USA), recipient of the 2019 John Montague International Poetry Fellowship, through the support of UCC, also participates. Sandra Beasley is the author of several collections, and her awards include the Barnard Women Poets Prize and the National Endowment for the Arts fellowship. She reads on Wednesday 20th March at 8.30pm at Cork Arts Theatre (admission €5).
Other highlights from this year's Cork International Poetry Festival:
Former US poet laureate Billy Collins (USA), who read for President Barack Obama, headlines a bill which also includes Paul Durcan (IRL) celebrating his 75th year, senior American poet Marie Howe, iconoclast Kim Adonizzio (USA) and some of Ireland and Britain's leading poets.
There are readings by leading Chinese poets: Jidi Majia, Shu Cai, Xi Chuan, Ran Ran and Lu Wenli (China).The distinguished Polish poet Tomasz Rózycki (Poland) also performs, winner of the Northern California Book Award in 2014.
The Farmgate Café National Poetry Award will be presented to the best new book published by a poet resident in Ireland in the previous year on Tuesday 19th March. The festival also offers a range of workshops by masters such as Pat Boran (IRL), Pascale Petit (UK), Kim Adonizzio (USA) and David Harsent (UK).
The festival runs from Tuesday March 19th to Saturday March 23rd and takes place in venues such as the Cork Arts Theatre, the City Library on the Grand Parade, The Farmgate Café in the English Market and the Cork School of Music. Many events are free and most ticketed events cost no more than €5, so there is something to suit everyone's pocket. Tickets can be purchased directly from the Cork Arts Theatre 021 450 5624. Full programme www.corkpoetryfest.net.
For more on this story contact:
021 431 2955