News
News
Bystander Intervention Staff Launch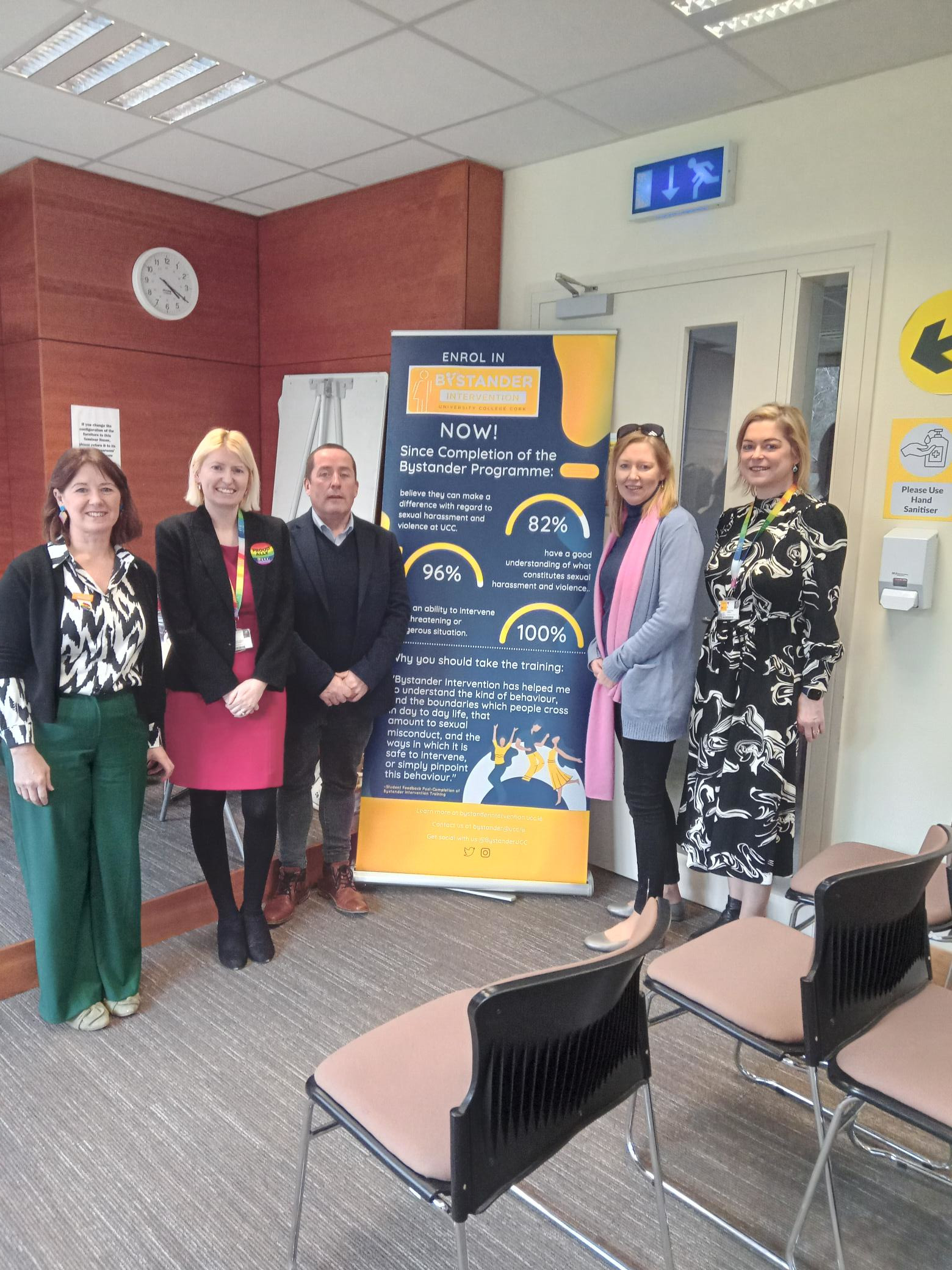 Today we were delighted to attend and support the launch of the UCC Bystander Intervention Staff Programme.
This programme has been created to empower staff to safely and effectively intervene in situations where they witness or experience harassment of colleagues or students. Through this programme, staff will be provided with the education and skills they need to respond to these situations in a positive and effective manner. We believe this programme will create a healthier, safer, and more supportive work environment for all staff members.
A systematic review of Bystander Intervention programmes show that they are effective in challenging harmful norms, and improving attitudes and behaviours. (Journal of Trauma, Violence & Abuse). Bystander Intervention is acknowledged across the Irish HE Sector and internationally by UniSAFE as a key priority in addressing sexual violence and harassment, and intimate partner violence within Higher Education.
For more information about student and staff workshops please visit Bystander Intervention | University College Cork (ucc.ie).
For more on this story contact:
Celine Griffin,
Manager of Bystander Awareness Programme