News
News
Book Launch, Thursday 15th March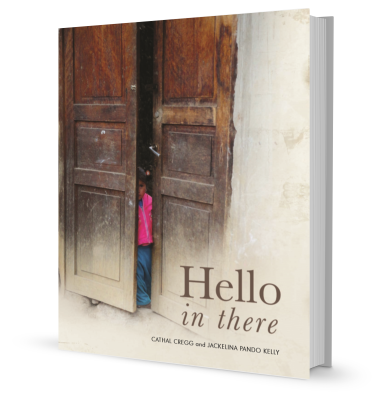 UCC Hispanic Society will host the 'Hello in There' book launch on Thursday 15th of March, at Boole Library, 6pm.
'Hello in There' is a beautiful collection of poems written by Cathal Cregg and photographs taken by Jackelina Pando Kelly; along with UCC Medical Students during their volunteering trips to the Andes, Peru.
For more information regarding the event please see here: Hello In There invitation.
Where your money goes, if you buy this book
All the income obtained from the sale of the book will go directly to Mama Ashu Hospital, Peru to purchase medicine and equipment needed to help the sick people in the Andes.
How the money is used
Operación Matto Grosso (OMG). The OMG is a movement composed principally of young Italians who give their time to help the very poor in Perú, Brazil, Ecuador and Bolivia. Their biggest mission in Perú is based in Chacas.
For more information about the writers and their chosen charities please see: https://hellointhere.ie/