News
News
Book Launch- 15th February 2019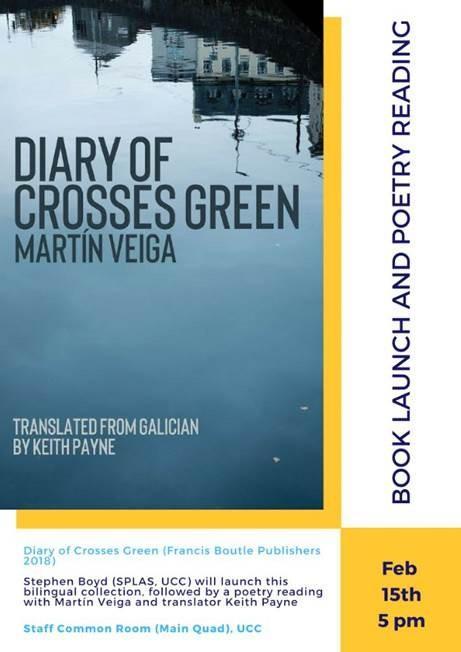 Massive congratulations to Dr. Martin Veiga on his successful book launch recently.
The Irish Centre for Galician Studies and the Department of Spanish, Portuguese and Latin American Studies held a Book Launch and Poetry Reading of
Diary of Crosses Green (Francis Boutle Publishers 2018) by Dr Martín Veiga last Friday 15th February 2019 @ 5 pm.
Published by the Student Support Team, International Office.
For more on this story contact:
Department of Spanish, Portuguese & Latin American Studies