News
News
A conversation with Judge Olann Kelleher, 28th March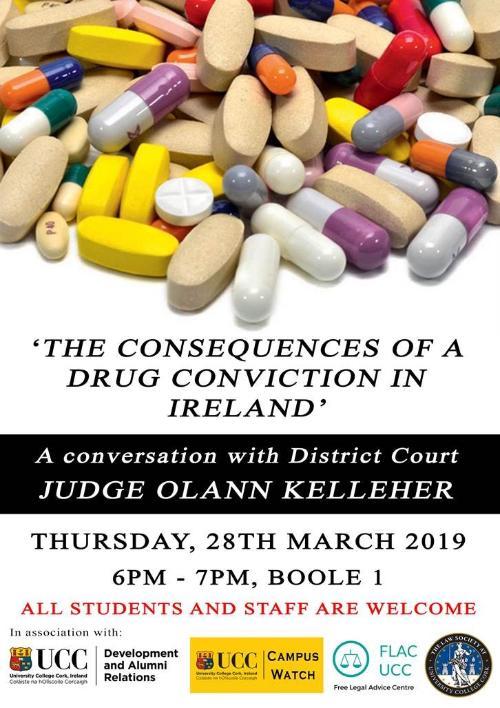 District Court Judge, Olann Kelleher, will be speaking to students and staff on Thursday 28th March at 6pm in Boole 1.
Judge Kelleher will outline the potential consequences of a drug conviction, followed by a Q&A session. Judge Kelleher is a graduate of UCC and a recipient of the Alumni Achievement Award for Voluntary Service to the University.
All UCC students and staff are welcome.