News and activities
News and activities
10:30 AM, 01 Feb 2020 - 1:00 PM, 02 Feb 2020, Woodward Suite, Kingsley Hotel, Cork City
---
Join us for a weekend of imagining a climate resilient future. Share ideas and collaborate with local community This is a climate change event focused on Ballincollig in Cork. We will be working alongside the community to establish future scenarios and pathways of change for the area.
This is a free event. All expenses & meals are paid, including overnight stay if required and 3 course social dinner 7pm at Kingsley Hotel Restaurant.
BOOK NOW as we have limited numbers.
Finalised programme now available: Programme 1-2 February
Please contact Alexandra Revez (alexandra.revez@ucc.ie) for further details.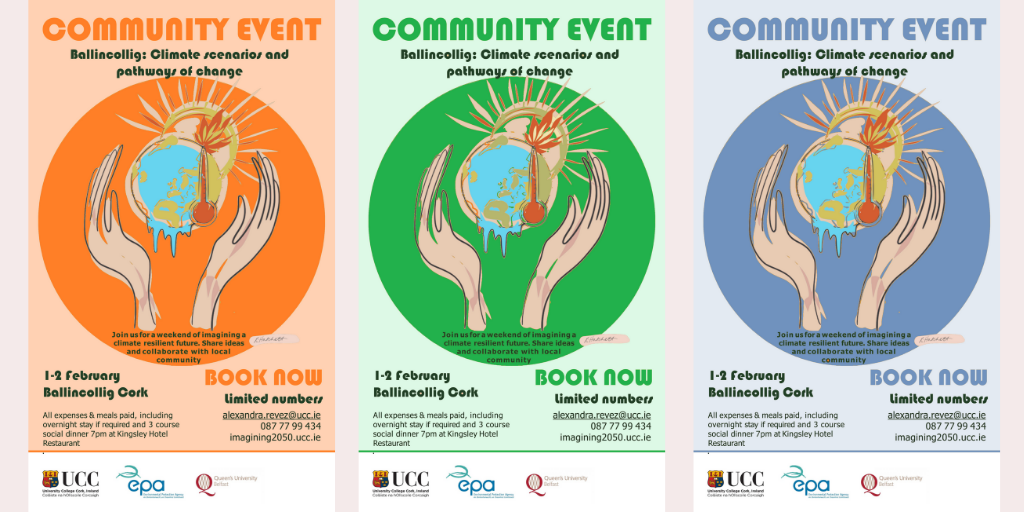 Registration is Required. Organised by Imagining2050 Team, UCC