News Archive
News Archive
Public lecture: The Jews in China during the Holocaust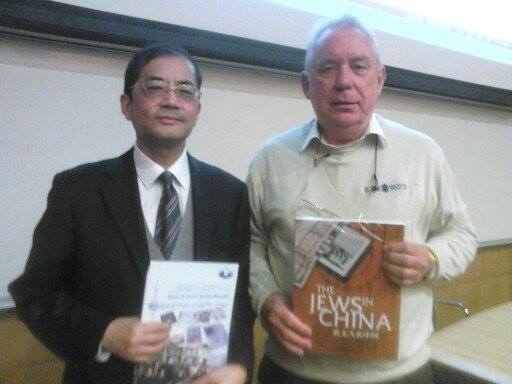 School of History in association with School of Asian Studies
PUBLIC LECTURE: Professor Pan Guang (Shanghai)
The Jews in China during the Holocaust
Thursday, 07 November 2013 at 18:00
University College Cork, Western Gateway Building,
Lecture Hall G 05
Between 1933 and 1941, thirty thousand Jews arrived in Shanghai from Nazi occupied Europe. They came by boat from Italy or by train via Siberia. This was at a time when governments of many nations were imposing harsh restrictions on the immigration of Jewish refugees, especially after 1938 when almost all countries closed their borders. Professor Pan Guang is the Director and Professor of Shanghai Center for International Studies and the Academic Director of the Institute of European & Asian Studies at Shanghai Academy of Social Sciences.
The event is open to all and organised by Dr Detmar Klein. It is supported by the Holocaust Education Trust Ireland, the School of Asian Studies and the School of History at UCC, and Cork City Council.
Dr Detmar Klein
School of History
University College Cork
Cork, Ireland