News
News
Uprooted: Call For Submissions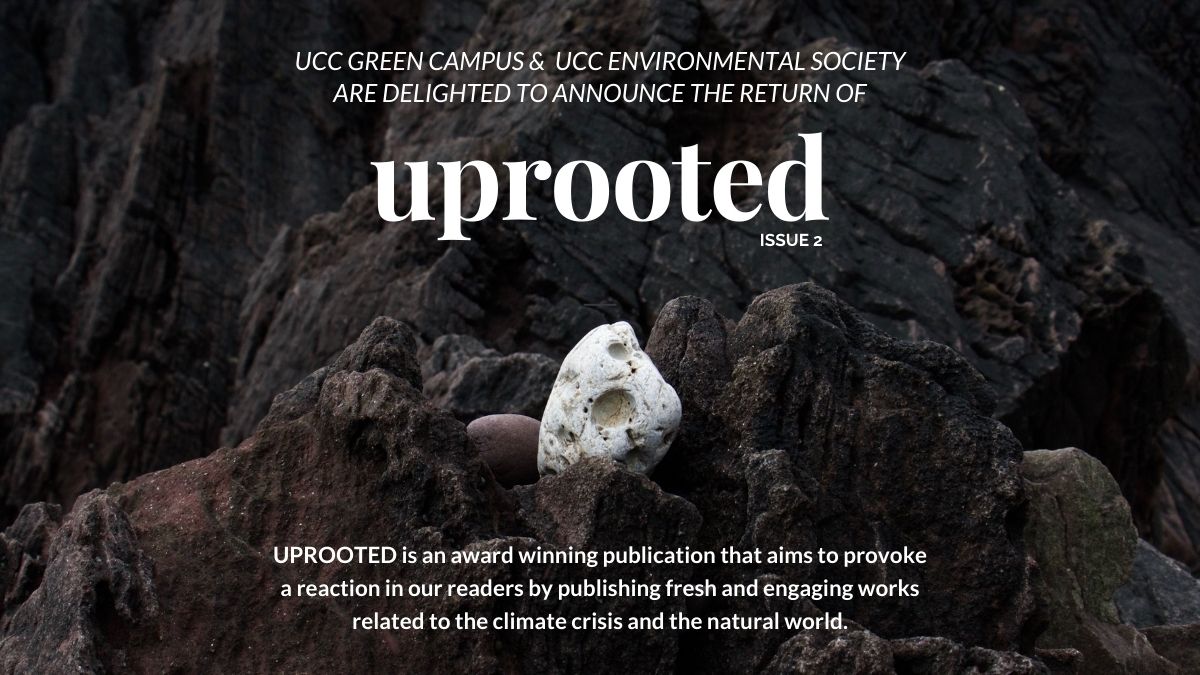 We're delighted to announce that we've teamed up with our friends at UCC Environmental Society to bring you Issue 2 of Uprooted!
Uprooted is an environmental publication that was founded by Enviro Soc in 2020. It is an original digital collection of creative works that centres around the climate crisis and the beauty of our natural world.
The ever-growing climate crisis is the greatest threat we have ever faced. Uprooted aims to draw attention to these issues by publishing a mixture of thought provoking and uplifting environmental pieces.
This publication gives people the opportunity to make their voice heard and we're thrilled to be involved with producing Issue 2 of Uprooted. Issue 1 of Uprooted was greatly received, winning Small Publication of the Year 2020 at the National Student Media Awards.
We're looking for submissions related to that theme of the following type:
- Poetry
- Fiction
- Non- Fiction
- Photography
- Artwork
- Graphic design
All submissions under this broad theme are welcome and we're particularly interested in pieces that deal with intersectional environmentalism and social justice issues.
If you want to be featured in Issue 2 of Uprooted, please submit your piece to uprooteducc@gmail.com before midnight on February 19th.
Please contact the above email if you have any questions and we can wait to see your work!
You can read the full edition of Issue 1 here: https://issuu.com/uccenvirosoc/docs/uprooted.ltd
Below is a selection of peoms that were submitted and included in the first edition of Uprooted.
Turn Away by Aoife Hughes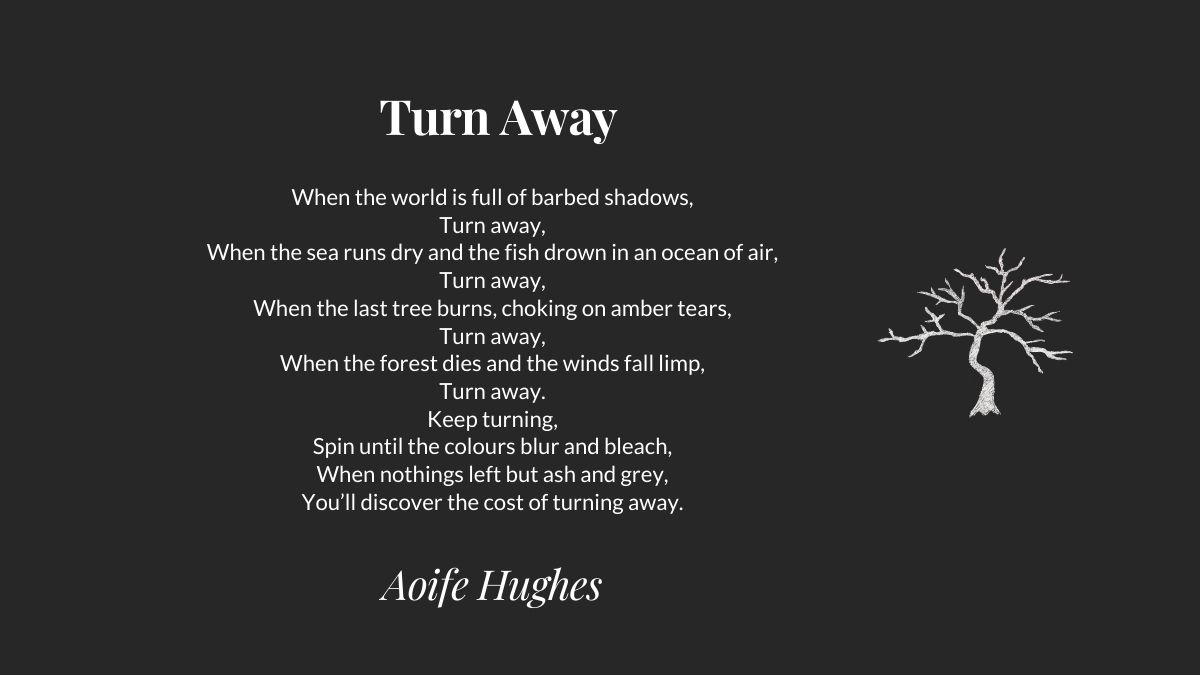 When Did We Make Lights Brighter Than Stars by Emily Lenihan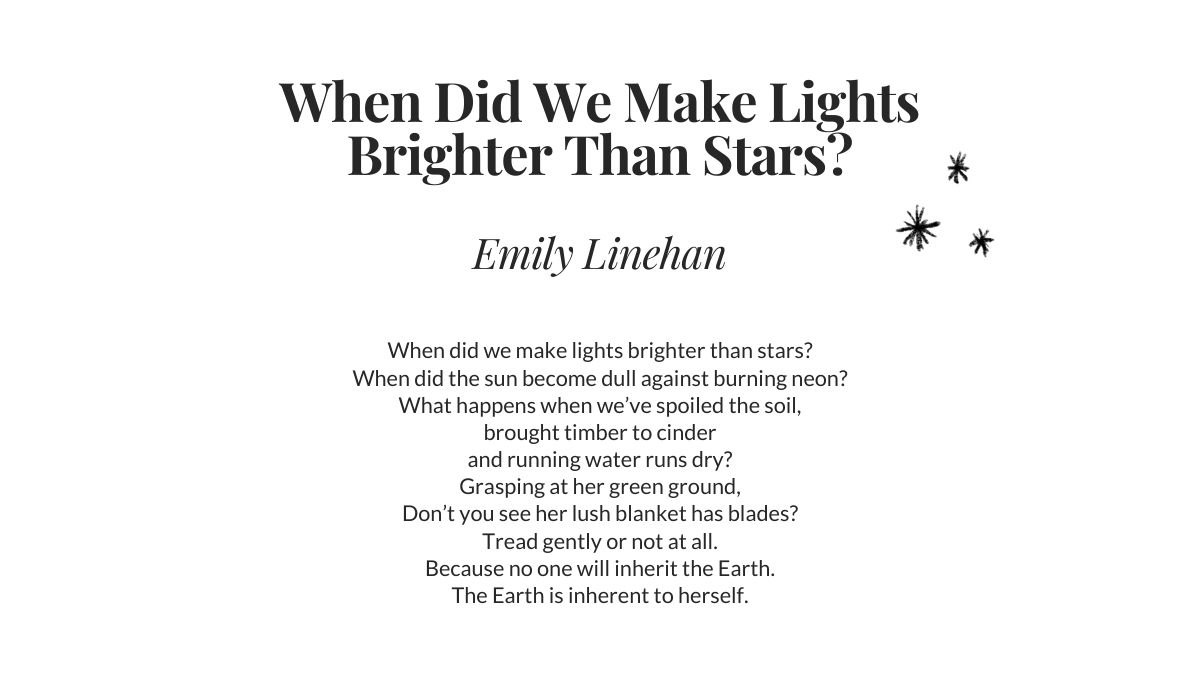 Place by Ruairí Weiner