News
News
UCC Green Week 2021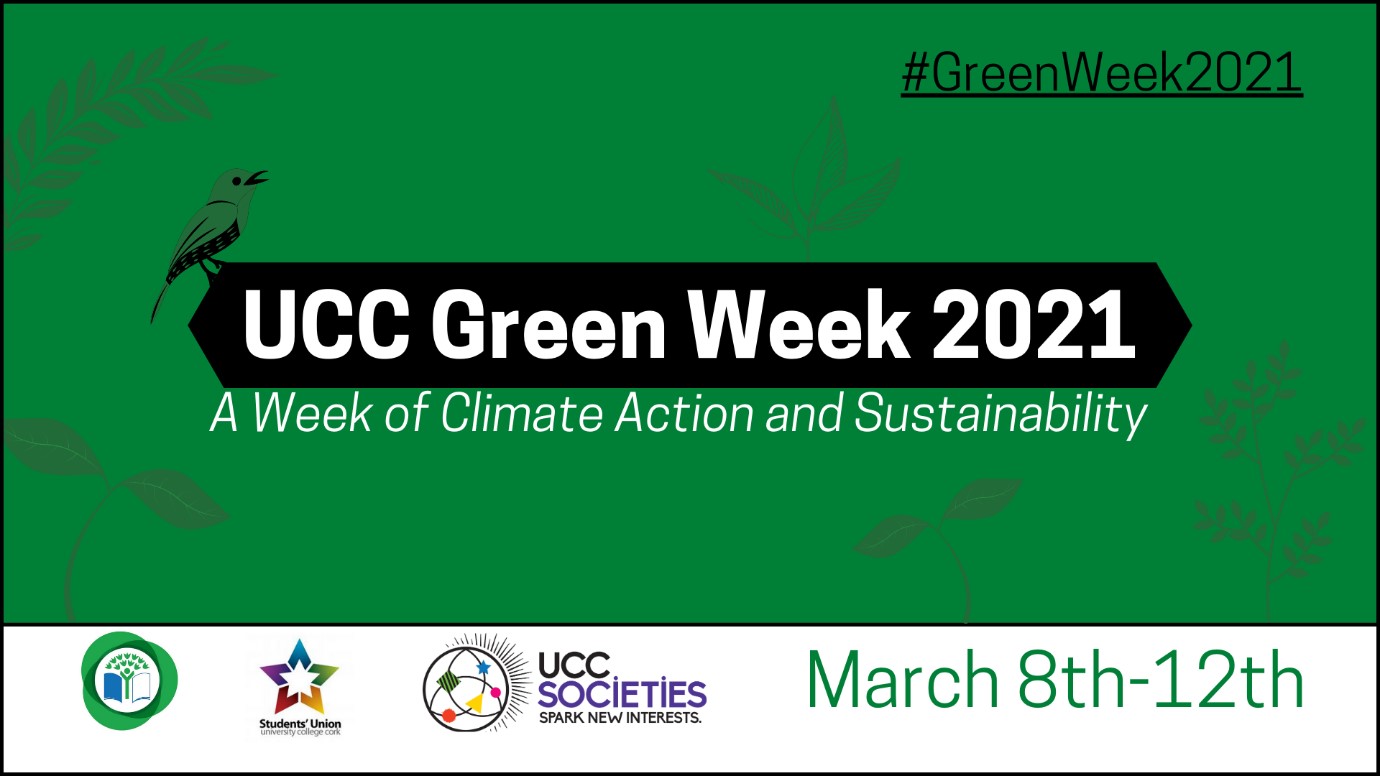 Read more about UCC Green Week 2021
UCC Green Week 2021
#GreenWeek2021
Campuses around Ireland are coming together to promote the first National Green Week from March 8th to 12th. The theme of week is Sustainability, Diversity and Inclusion.
To celebrate, UCC Green Campus committee has come together with UCC Societies, UCC Students Union and colleagues from across the university for a week of climate action & sustainability. There are 30 different events and campaigns running throughout the week! See the details below:
Competition
Sustainability Scavenger Hunt: An Taisce Green Campus are giving away a €100 Reuzi voucher every day from March 8th – 12th. Take part in the Sustainability Scavenger Hunt by simply posting a picture from your area! This can be your local green space, a local green business, an amazing community project, a sustainable citizen, or even something to work on or improve. Follow @greencampusireland on Instagram, share your Sustainability Scavenger Hunt in your stories and/or feed and make sure to tag @greencampusireland and use the hashtag #GreenWeek2021.
Social Media Campaigns
Monday (March 8th)
Tuesday (March 9th)
Wednesday (March 10th)
Thursday (March 11th)
Friday (March 12th)
1pm: Changemakers – Green Week Student Panel. UCC Green Campus Committee Co-Chair Mark Falvey joins other Green Campus students from around Ireland for a panel discussion on student led initiatives. Register here.
TBC: Promoting Sustainability in the Community. A Panel discussion with community led organisations, hosted by UCC Students Union.
7pm: "I am Greta" – Documentary Screening with UCC EnviroSoc. You can join that event by clicking here.