Photo Gallery
Photo Gallery
President Patrick O Shea meets with GATEWAY UCC Advisory Board.
James Glynn, ERI; Declan Soden, Cancer Research; Michael O Connor, MaREI; and Jerry Sutton, MaREI participating in the SPRINT Accelerator.
Myriam Cronin, GatewayUCC, Jacqui Norton, Enterprise Ireland along with AnnMarie Looney and John O Toole from the INFANT research centre.
Karen McCarthy, BIS; Ann Moore and Carol Blackshield, School of Pharmacy; and Eileen O Callaghan, BARDS Ltd, School of Chemistry.
SPRINT Accelerator participants working on the Business Canvas Model for Venture Creation and IP commercialising.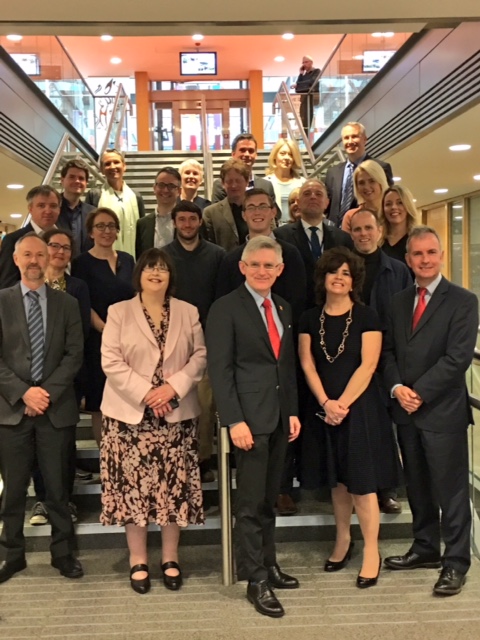 EU MEP Deirdre Clune visits GATEWAY UCC Business Incubator.