News
News
Research Seminar - Alex Perales "Seguir al Sol" - Thursday 11th February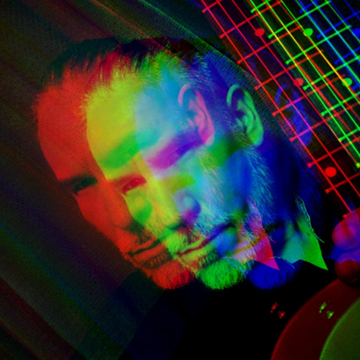 Thursday 11th February, 11am. Live on Microsoft Teams.
Email music@ucc.ie for link.
Alex Perales began his career as an artist with CECUT at just 13 years of age. With 34 years of experience as a professional musician, being part of the great tradition of musicians from Tijuana, he has played with outstanding artists like Julieta Venegas, Javier Batiz, Tijuana No, Mexican Jumping Frijoles, Pablo Varela, Israel Varela, Gonzalo Farrugia, Feliz & the Katz, Ohtli,among many others and alternating with the majority of the well-known rock bands of the 90s as Café Tabuca, Fabulosos Cadillacs, Gustavo Cerati, Caifanes, Mana, Maldita Vecindad, Manu Chao; playing in concerts and festivals in Mexico, the United States and Europe. In 2002 and 2003 he performed in Brussels, Belgium and, Bosnia and Herzegovina representing Mexico in the celebration of the Hispanic month (2002 and 2003). Perales worked in a TV program in Los Angeles CA (2006). In 2007 he presented in Mexico City the record from Ohtli Somos Uno and the next year he founds the Jazz Funk Fusion group TJ groove Station (2008).
He directs Tijuana Suena counteracting the violence with an organization that makes 20 festivals in 5 months (2012) and presents his solo album SER. He opens in 2013, as a director, the first school of contemporary popular music, Tijuana Music School, in the Northeast of Mexico at the Centre of Musical Arts of Baja California. Since 2014 he has been directing the production of a documentary focusing on the history of the Mexican Rock. This documentary was presented as a short film in 2016, at the same time a concert was produced with the bands and artists protagonists of Avándaro (a large-scale festival that took place in 1971, often compared to Woodstock for its size and historical significance). Perales has recorded with different groups and artists, moreover, his original material including film and theatre music. He has played in the principal Jazz festivals of the regions of Baja California and he has directed the Tijuana Jazz Club since its inauguration in 2019. In Mexico City (2019-2020) he promoted the projects Sonido Tijuana through internet events that rescue the lost history of the Mexican rock. In these projects, he reunites historic personalities as Pájaro Alberto, Ricardo Ochoa, Armando Nava among others. Alex Perales performs in Mexico City as an artist with Peace and Love, Náhuatl, Pájaro Alberto, Javier Batiz, his Jazz projects and his original music SER.