News
News
Music returns to the Aula as virtuoso to play limited ticket show in UCC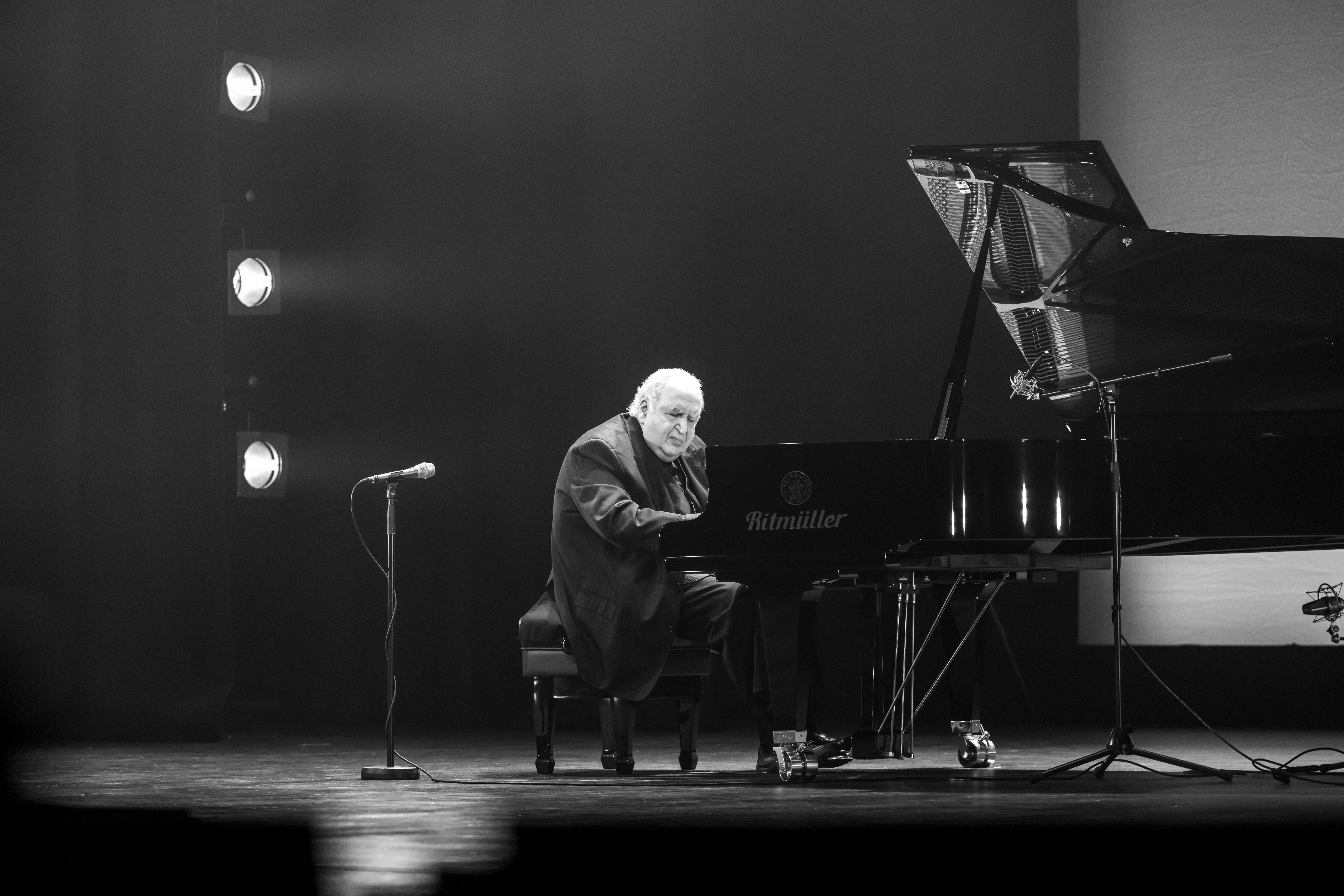 David Syme, newly announced UCC/Ritmüller Classical Artist in Residence, to play limited ticketed Aula Maxima show.
One of the first live music performances in UCC since the pandemic began inaugurates the in-kind donation of a Ritmuller RS280 from Pearl River Piano Group; the world's largest Piano manufacturer.
Mr Syme made national news when he announced intention to sell his grand piano
His story captured the hearts of the public and now it hits a wonderful note.
Renowned pianist David Syme, who put his piano up for sale during the pandemic, is today (MONDAY OCTOBER 11) named University College Cork (UCC) Ritmüller Classical Artist in Residence and will give a special lunchtime concert on a grand piano specially provided by the largest piano manufacturer in the world.
David Syme has performed in Carnegie Hall, Lincoln Center, Kennedy Center, Wigmore Hall, and now thanks to Ritmüller, one of the most renowned names in the tradition of piano making, David will play to the public in the stunning surrounds of UCC's historic Aula Maxima, on one of the finest grand pianos in the world.
David's tale caught the hearts of the public and the attention of Ritmuller who selected David to become a brand ambassador and working together with UCC, David will become the university's Classical Artist in Residence.
The limited ticket show in the 174-year-old Aula Maxima on Friday, October 15 will be among the first held with a live audience in the University since the beginning of the pandemic, and will be the inaugural UCC performance on the new Ritmüller RS280 piano. The instrument is an in-kind donation from the Pearl River Piano Group; the world's largest piano manufacturer, making over 150,000 pianos a year.
Mr Syme moved to Ireland from his native United States 15 years ago and came to national media attention when he announced he intended to sell his 120-year-old Grand Piano as a result of the pandemic.
An alumnus of Juilliard and Indiana University, and a protégé of the legendary Jorge Bolet, Mr Syme said he is deeply appreciative of the opportunity afforded by his new position at UCC.
"It is a great honour and yet another honour bestowed upon me by a country I adopted as home 15 years ago, and has brought me nothing but great joy and wonderful experiences since," Mr Syme said.
The pianist was able to retain his own piano due to kind offers that followed media coverage of his story, and is already acquainted with the Ritmüller RS280 having played it at a performance in the Bord Gais Energy Theatre last July.
"That was a virtual performance that was recorded for online streaming, I am looking forward to playing to a live audience in UCC," he said.
John Godfrey, UCC Department of Music, welcomed Mr Syme's appointment, which will see students benefit from the accomplished performer's experience through a series of special lessons.
"I'm delighted to have played a part in bringing together the Pearl River Piano Group, UCC and David Syme to create an amazing new space for pianists here at UCC. The duo of this stunning new instrument and David, the first ever UCC/Ritmüller Classical Artist in Residence, is an extremely exciting development for us. It's been an honour to work with David and all the fine people over at Ritmuller, and I'm looking forward to a long and fruitful relationship," Dr Godfrey said UCC President John O'Halloran welcomed both the donation of the Ritmüller RS280 and Mr Syme's appointment
"UCC is proud and delighted to announce its new association with the Pearl River Piano Group and with concert pianist David Syme, who becomes the University's first ever UCC/Ritmüller Classical Artist in Residence. UCC's reputation for musical excellence can only be strengthened through these relationships, and they represent our ongoing joint commitment to art and to artistic practice of the very highest quality," Prof O'Halloran said.
Leng Tshua, Director of Global Sales and Marketing at Pearl River Piano Group, has worked with David since 2004 and played an essential role in bringing UCC, Pearl River, and David together. He said:
"Pearl River Piano Group is excited for the opportunity to work with UCC, and look forward to many more innovative and artistic collaborations for the future."