News
News
FUAIM Concert - The Vanbrugh and Guests - 19th February, 1.10pm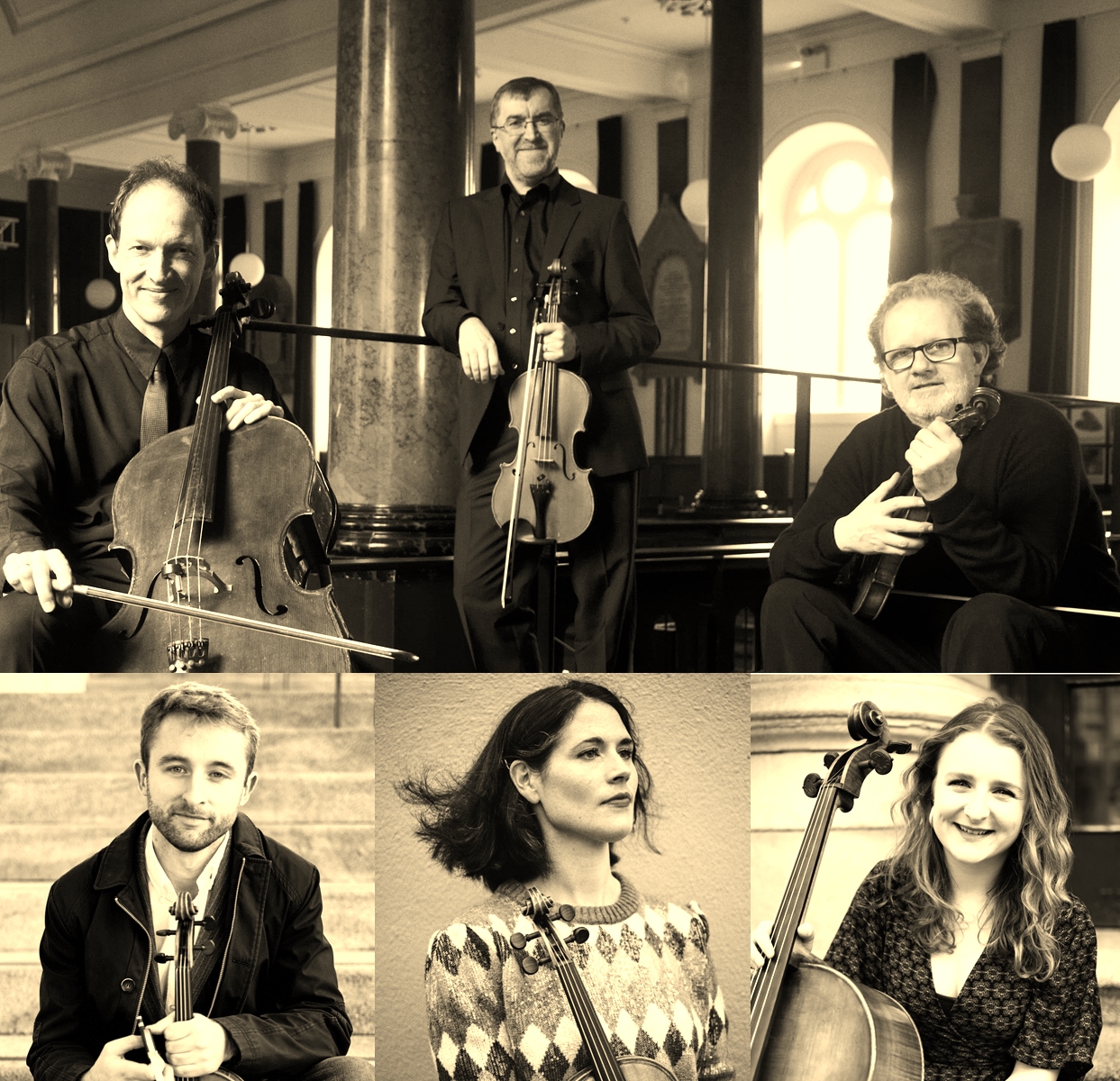 FUAIM Music at UCC returns this week with our Spring 2021 season of Friday lunchtime concerts live-streamed from the Glucksman Gallery. And what better way to start than with a performance by The Vanbrugh? For this concert, the trio will be joined by Siun Milne, David Kenny and Yseult Cooper-Stockdale for a performance of Antonín Dvořák's String Sextet in A Major, Op. 48.
Live online: https://www.youtube.com/user/musicatUCC
The Vanbrugh & Guests
Keith Pascoe, violin
Siun Milne, violin
Simon Aspell, viola
David Kenny, viola
Christopher Marwood, cello
Yseult Cooper-Stockdale, cello
Antonín Dvořák - String Sextet in A major, Op. 48,
Allegro— Moderato
Dumka. Poco allegretto
Furiant. Presto
Finale. Tema con variazioni. Allegretto grazioso, quasi andantino
Presented by the National String Quartet Foundation, chamber music partner to UCC.
www.nsqf.ie.